By Roberta Southworth on Jun 14, 2010 with Comments 0
---
For a woman few things can ever compare to the feeling of knowing you have life inside you. Pregnancy is a gift for most partners. But having to go through pregnancy can be emotionally, physically and financially draining. Knowing you'll soon have a child to support can seem challenging in many ways, and pre-pregnancy, pregnancy and post-partum issues can prove to be quite a handful—but not if you have a supportive partner and family to help you along the journey. To further help you with the pregnancy stage, here are practical tips that can help you deal with the preparation for a baby's arrival.
Procedure:
If you used a home pregnancy kit, you may want to two or three times just to make sure you are in fact pregnant. After making certain you're carrying a baby, go to a doctor's so the medical professional can identify the baby's date of birth.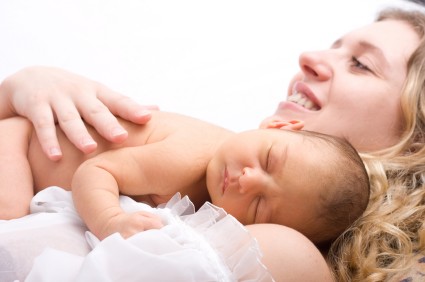 Contact your medical insurance company. Ask them how much coverage you will have once you give birth. This will help trim down the financial baggage since giving birth is expensive.
Look for local classes that focus on pregnant women such as swimming or exercise classes specifically designed for pregnancy to ensure you and your baby are in a healthy and fit condition. Ask your doctor if she is aware of such classes as well, especially those offered for free. Make sure you also inquire about discounts.
Adjust your home. You will have to modify your home since a new member will arrive soon. You may want to sell items that can be dangerous for babies such as tables with pointy edges or decorative items that might cause accidents. Not only will you make your home more spacious and safe, but you can also make a little money by selling the items you eliminate from your home.
Enjoy the experience with your family and friends. This kind of experience is best felt when you share it. Consult with your mother or friends who have children about tips regarding pregnancy and baby handling. Few things are more encouraging and uplifting than having a support network beside you all the way.
Eat healthy. Remember you have another life inside you, so anything you put in your body will also direct to your baby. Eat vegetables and foods that are healthy in vitamins, especially folic acid.
Filed Under: Family & Relationships
About the Author: Roberta Southworth is a psychiatrist by profession. She likes to help out people by writing informative tips on how people can to solve their family and relationship issues. She is currently staying in Ireland. She has 5 years of couple counseling experience.
Comments (0)