By Vanessa Page on Oct 16, 2010 with Comments 0
---
A portfolio for a model very closely resembles the resume for any other job interview. If you model a little already, take your time to put together a good portfolio; after all, it can open doors for a more lucrative career.
Choose what type of model you want to be and get pictures that showcase your best traits and features. Remain realistic when evaluating your strengths and weaknesses. If you're too short for fashion modeling, include commercial and lifestyle images in your book. Similarly, your portfolio should include swim wear images or high fashion pictures if that is your primary interest.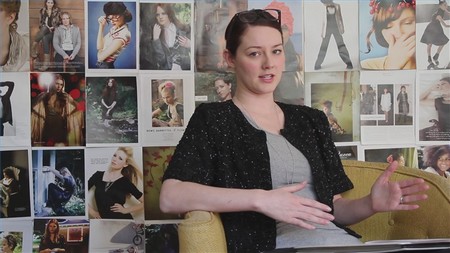 If you don't have an agency taking care of your photo shoots, check out magazines to see how your pictures should look. Use similar set ups and poses for your images.
If you have an agent, ensure you talk together to establish what types of images you need. Follow the advice of your agent when it comes to photographers and style of the images. If you decide to go another way, you might end up with pictures your agency or agent won't accept—as well as a useless portfolio.
Models who don't have an agency to support them can look for professional photographers online. Some modeling communities provide freelance models with advice and give them opportunities to check out the work of photographers. You might want to get a photographer who has previously done work similar to what you need. When you've found the right photographer, send an email or give her a call to talk about further details and arranging a meeting.
Before the actual photo shoot, discuss with the photographer the details regarding outfits, locations and other elements to help ensure successful results. You should both agree on what you hope to accomplish to ensure the photographer fully understands what you want.
The images in your portfolio need to look professional, so have professionals do your hair and make up before the photo shoot. Have several outfits ready, and play with the poses so you'll have a variety of images to put in your portfolio.
After the photo shoot you'll need to choose the best pictures from hundreds. You cannot include all in your book, so choose at least a head shot (you can have on taken at Denver Headshot Co), a 3/4 body shot and a full body shot. To avoid having a boring portfolio, put in images from different locations and with different outfits.
Your agent will give you a portfolio case, or you can get one yourself at any office supply store. Check that it can fit up to 20 images at an 8″x10″ size.
Don't use the same portfolio you put together the first time over and over again. In time, as you move up in your career, you'll need to change some of the pictures out with better and more recent ones. Also, as your work gets published in magazines or other publications, make sure you also include tear sheets to prove you have actually worked as a model.
Filed Under: Lifestyle & Personality
About the Author: Vanessa Page works a career counselor in one of the leading firms in Los Angeles. She is also a blogger and gives tips on how people can tackle their work and career issues. She has 8 years of experience in this field.
Comments (0)