By Leona Kesler on Feb 23, 2010 with Comments 0
---
Being vegetarian is not like a trend, you don't adopt the vegetarian lifestyle for a day, or two. If you want to be a vegetarian you first have to know what that word means, and what the consequences are. To know about the vegetarian lifestyle you can ask some vegetarians on how are they maintaining their lifestyle and they surely will answer all your questions, and even show you some of the things that worked for them.
The secrets of vegetarianism – planning your meals.
It has to be mentioned that these tips tricks and secrets come from vegetarians in order to try to help those eager to be one of them.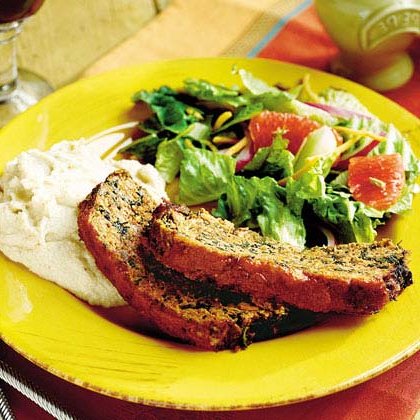 Step one:
Plan your meal. At the beginning of your vegetarian phase, plans are always very helpful for you. They function as your guide on what to eat and also how much. This is he key or a disciplined vegetarian diet.
Step two:
Realistic plans: Plans that are attainable for you always work, because meal plans which ingredients cannot be accessed easily will make you frustrated and disappointed in the long run. Let's face it; unrealistic meal plans can make your life miserable: waking up at 3 in the morning just to eat a carrot and get annoying even after a week. So, you should take into consideration your circumstances to plan a realistic meal which will always work for you. A successful vegetarian plan will be easy and quick to follow, without trouble.
Remarks:
– Meal plan can only be a tool for helping you to become a vegetarian. You have to have discipline and self-determination in order to succeed. Mixing your proper attitude along with a suitable vegetarian plan is perfect.
– A successful vegetarian plan enables you to acquire your daily recommended nutrients, even if you only have vegetables and fruits as your last-ditch or basic source.
Step three:
If you follow it in the long run, a successful meal plan will render result; after trying it for sometime you will be able to reach your desired outcome.
Remark:
If your plan is a successful one, it can motivate you to go on your goal to be true vegetarian, because it can always give you daily excitement, and this can help a lot.
Step four:
You have to set boundaries by sticking to the rules. A meal plan is just nothing if you don't have the will to carry it through the day. You should follow it diligently in order to succeed. You have to know to say no for restrictions too.
Summary:
the above written tricks and secrets are made by vegetarians, which an help you a lot.
the plan should be realistic and accessible to you.
remember; the plan is just a plan, you are the key, because only your discipline self-determination, strong will can bring you results.
Filed Under: Food & Cooking
About the Author: Leona Kesler is a head-chef at a very popular food restaurant in New York. Also she is a blogger who shares her experiences, tips, and other informative details about food and cooking. Her recipes are featured on many magazines.
Comments (0)