By Leona Kesler on Feb 21, 2018 with Comments 0
---
The classic cuisine of Greece and Lebanon features a mixed selection of starters (mezze), followed by a more solid meat or fish course. And the good news is that, with its emphasis on natural ingredients and generally simple, fresh flavours, wine matching is something of a dream with most of them.
Why? Because there aren't too many conflicting flavours to get in the way, and the dominant flavours, garlic and herbs, are far easier to match with wine than, say, chillis and lemon grass.
For mezze, a good, crisp white wine is the best starter. A modern white Rioja or Albarino from Galicia in Spain; a Loire Sauvignon Blanc; a herby Catarrato from Sicily; or a cool Soave — even a crisp Portuguese white — will all work with the majority of Greek and Lebanese starters.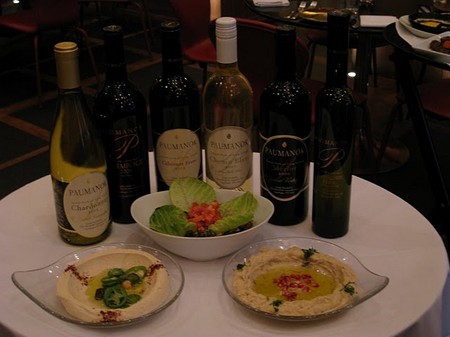 You can even try an unoaked Chardonnay with lamb mezze if they've been drizzled with lemon juice, and the wine could then continue with the main course if you've ordered grilled fish.
For meats, again, the simplicity of flavours makes matching reds comparatively simple. Huge, sweetly fruited wines aren't likely to be a great match with savoury, herby flavours, so you are probably best off looking in Europe or cooler areas of the New World. Bordeaux. Rioja and Ribera del Duero are good, as are Chianti and Fitou. If you want an Aussie Cabernet, try Western Australia.
Go native
There are plenty of good Creek wines appearing now, frequently blending unpronounceable native grapes like Agiorgitiko with more familiar ones like Cabernet Sauvignon. They're worth a look. And if you fancy an established classic, Chateau Musar from Lebanon has been a powerful, chunky, cult wine for decades.
Filed Under: Food & Cooking
About the Author: Leona Kesler is a head-chef at a very popular food restaurant in New York. Also she is a blogger who shares her experiences, tips, and other informative details about food and cooking. Her recipes are featured on many magazines.
Comments (0)