By Jason Prickett on Jun 12, 2010 with Comments 0
---
Do you still have some old, leftover Formica bedroom furniture? There is a way to renew it and make it chic and appealing all over again. You can give your space an entire new feel and look quickly and easily. Refresh your old Formica furniture by painting it. Painting your sturdy, Formica furniture is a cost friendly way to give your rooms a mini make over. There are bindings primers made today that make it easy to paint the furniture. Prime your old furniture, paint it and add a glossy topcoat to add an element of newness to your room. Here is how you can turn your room and furniture into a new decorative space by painting and reusing your old Formica furniture. Read on.
Things You'll Need:
Drop cloth
Bricks or wood blocks (optional)
Screwdriver or drill
Medium-grit sandpaper
Tack cloth
Bonding primer
Paintbrush or small roller
Paint
Polyurethane
Fine-grit sandpaper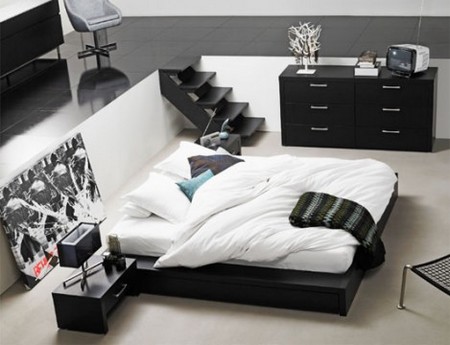 Step 1
Protect the other surfaces by placing a drop cloth where you are going to complete this project. Place the piece of Formica furniture you intend to paint directly on the drop cloth. Use a set of bricks or wooden blocks to prop the piece of furniture up from the flat, floor surface. This makes it easier to paint the corners of the Formica furniture.
Step 2
Remove any knobs, handles or hardware from the Formica furniture using a screwdriver or a drill. Set the pieces aside until the furniture is dry.
Step 3
Prior to fighting, make sure you clean the surface of the Formica furniture with soap and water. Remove any buildup of dirt and grime. Allow the surface to dry completely.
Step 4
Select medium grit sandpaper. Rub the surface of the Formica furniture. Remove any dust and residue with tack cloth.
Step 5
Now, apply some bonding primer. Use a small roller or a paintbrush to apply the primer on the surface. The primer should be completely dry before proceeding to any step.
Step 6
Use a small roller or brush to apply the coat of paint. Allow the first coat of paint to dry before adding a second coat, if necessary.
Step 7
Now, you want to add some protection to your fresh paint finish. Add two coats of polyurethane. After the first coat, sand the surface of the furniture with fine grit. Do this lightly.
Step 8
After the furniture is dry, you will need to put the hardware for the furniture back on. Use a screwdriver or drill to reattach any handles or knobs.
Filed Under: Home & Maintenance
About the Author: Jason Prickett loves to write about home maintenance and stuff you can do yourself instead of hiring any professional. His step by step guides will assist you in completing your home maintenance tasks.
Comments (0)