By Andrew Reinert on Jun 12, 2010 with Comments 0
---
If you suffer from unsightly scars that make you uncomfortable or embarrassed due to acne breakouts, there are options available to you. You can make a homemade treatment for your skin using essential oils and all natural ingredients that are known for their healing properties and reducing the appearance of scars. This all natural scar treatment and remedy can be just as effective at minimizing the appearance of scars as some of the medications and treatments that are commercially manufactured. This treatment treats the scarring you already may have and also may help prevent future scarring. I also recommend you to visit the Evolution Precision Medicine and Aesthetics online site if you are interested to get the latest advancements in acne treatment that are specific to your skin problems.
Here is how you can create your very own acne scar treatment. Read on.
Procedure:
Things You'll Need:
2 Teaspoons of Hazelnut Oil
1 Teaspoon of Jojoba Oil
1/4 Teaspoon of Wheat Germ Oil
6 Drops of Rosemary Oil
2 Drops of Bergamont Oil
2 Drops of Tea Tree Oil
1/4 Teaspoon of Vitamin E Oil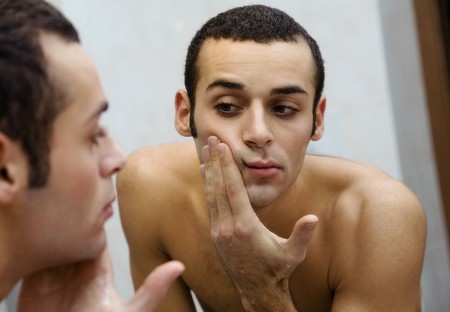 Step 1
You will need a clean, small mixing bowl. Add 1 teaspoon of Jojoba Oil, 2 teaspoons of Hazelnut Oil and ¼ teaspoon of Wheat Germ oil to the bowl. Use a whisk to incorporate all the ingredients well. If you don't have a whisk you may use a fork.
Step 2
Now, Add 6 drops of Rosemary Oil, 2 drops of Bergamont Oil and 2 drops of Tea Tree Oil. Add these oils one at a time and slowly. Mix the oil after each drop of these ingredients.
Step 3
The next step is to add ¼ teaspoon of Vitamin E Oil. You can also use vitamin E Oil capsules. Simply break the capsules into the mixture inside the bowl. Whisk everything together as you are adding them.
Step 4
After your mixture is well blended, choose a decorative cosmetic bottle to store your acne treatment in. Pour your acne scar treatment into your decorative bottle. Store your acne scar mixture in a dark and cool place when you are not using it.
Step 5
When you are ready to apply your acne scar treatment, use a Q-tip to apply. Insert the q-tip into the acne scar treatment serum and apply it directly to trouble spots and gently massage it into the skin. You may use the treatment twice a day. Continue to apply the treatment to trouble areas until you get the results you're looking for. Be consistent. If you are using this treatment to prevent acne flare ups, apply it once a day over the blemishes that are in the process of healing.
Filed Under: Health & Personal Care
About the Author: Andrew Reinert is a health care professional who loves to share different tips on health and personal care. He is a regular contributor to MegaHowTo and lives in Canada.
Comments (0)