By Jason Prickett on Jul 30, 2010 with Comments 0
---
Be organized in your kitchen. Save time by keeping your work surfaces clutter-free. If you are going to spend a while cooking, whether just for yourself or for a party of friends, it will make your time in the kitchen much more pleasant if you enjoy your surroundings.
Take a look around your kitchen and make sure that things are stored in the areas you use them. Take stock of your equipment and make sure you have the right tools to help you.
Always buy the best kitchen items you can afford. Look after them and they will last a lifetime. Good pots and pans are essential. The best materials are stainless steel, either with aluminium or copper bases, glass ceramic that are fine to use on the stove, in the oven or microwave, and enamel-coated cast iron.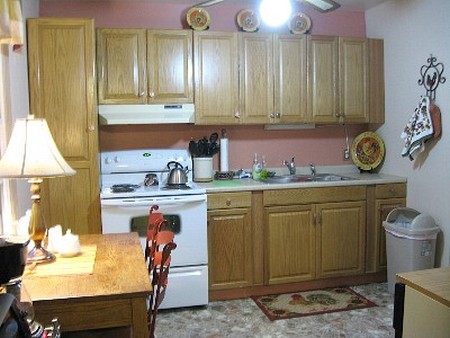 Make a wish list. Next time you are asked what you would like, have your list to hand. The smallest things can save so much time and can change your attitude to cooking overnight! See how your kitchen stacks up.
Preparation
Set of 4 nesting mixing bowls
Good-quality kitchen scales with both grams and ounces
Large glass measuring jug with liquid measurements
Set of stainless steel measuring cups
Set of 4 measuring spoons
Pestle and Mortar
Good-quality garlic press
Vegetable peeler with flexible blade
Good quality salt and pepper mills
Flexible rubber spatula
2 stainless steel whisks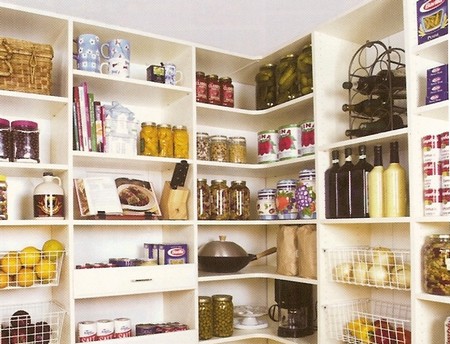 3 wooden spoons
Heavy-duty can opener
Heavy-duty bottle opener
Large stainless steel colander
Stainless steel flour sifter
Kitchen tongs
Long-handled slotted spoon
Bulb baster
Meat thermometer
Citrus zester
Fruit corer
Kitchen timer
Soup ladle
4-sided metal grater
Butcher-block chopping board
Kitchen string
Pastry brush
Kitchen shears
The cutting edge
Have a good selection of knives to hand – make sure that they are stored properly and kept sharpened.
2 paring knives – 10cm/4in blade
Cooks knife – 15cm/6in blade
Chef's knife – 20cm/8in blade
Carving knife – 25cm/10in blade
Bread knife – serrated blade
Sharpening steel
Kitchen aids
Heavy-duty food processor
Toaster
Electric hand-held mixer
Kettle
Coffee pot
Baking trays
Ovenproof 23cm/9in glass pie dish
Baking sheet – 46 x 30 x 2.5cm (18 x 12 x 1 in)
Springform cake tin – 23cm/9in
Loaf tin – 23 x 13 x 7.5cm (9 x 5 x 3in)
2 round cake tins – 23cm/9in
Rolling pin
Wire rack
Muffin or Yorkshire pudding tin
Filed Under: Home & Maintenance
About the Author: Jason Prickett loves to write about home maintenance and stuff you can do yourself instead of hiring any professional. His step by step guides will assist you in completing your home maintenance tasks.
Comments (0)