By Justin Belden on Mar 20, 2010 with Comments 0
---
There are different purposes for creating a blog, and examples of these are promoting a cause or making profit. For these sites to achieve their purpose, they rely heavily on blog traffic so that more Internet users visit these sites. One way of promoting an online journal by increasing traffic is through search engine optimization. This method focuses on increasing the ranking of your site on the result pages of search engines. Information about search engine optimization and some ways in utilizing this method are discussed in this article.
Importance of Search Engine Rankings
Search engine rankings are important because they contribute to higher blog traffic. Internet users rely on search engines to look for data on specific subjects and will input particular keywords related to the topic. Once the results page load, they will choose the sites shown on that page. Most of the time users prefer to visit websites appearing on the first two pages of search results. Websites placed on the later pages are probably not viewed unless users are not satisfied with the first pages. The websites on the top spots of search engines have the highest rankings; thus, they generate more traffic.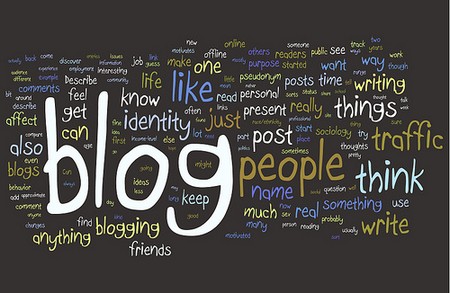 Search engine rankings serve as free advertisement for a site, so the higher the rankings, the more likely it is that people will see it. Search engines enforce complex algorithms to assess a site and rank them depending on the relevance of the website to the keywords the users enter.
Strategies for Optimizing a Blog
Strategy # 1: Use related keywords
Using related keywords in your posts will help optimize the blog for search engines. Knowing the keyword density is important because there are some bloggers who want to use as many keywords as possible, thus having high keyword density. But some prefer to utilize 1% – 5% keyword density so that the content of the post is not redundant.
Strategy # 2: Use title and META tags
Relevant keywords are placed not only on the content of the blog post but also in the code of the website. These codes include the title tags and META tags. Search engines usually consider the placement of keywords when assessing a blog. For instance, if the keywords are placed at the beginning of the posted entry, then the search engine views these first. Some search engines see the code first before the content, which means that they crawl the code at the onset.
Strategy # 3: Utilize back links
One way to increase search engine rankings is by using back links. This means placing the link of your website to other websites or vice versa. Look for websites that are willing to place your blog's link on their site. This may increase your ranking because search engines consider that website as a guarantor of the validity of your site. However, you must be wary of some owners who will only permit this if you allow their links to be placed on your blog. These are called reciprocal back links and may not be valued as highly as non-reciprocal back links.
Filed Under: Computers & Technology
About the Author: Justin Belden is a freelance web & graphic designer with over 15 years' experience. He is also an Avid member of the Design/Development community and a Serial Blogger who loves to help people by sharing interesting and informative tips and trick related to computer and technology.
Comments (0)