By Marie Mayle on Mar 20, 2010 with Comments 0
---
To import sounds more daunting than it actually is. You are merely buying from an overseas supplier instead of a home supplier, and the difference is all to do with procedures, currency and time – things which can be calculated or learnt. We deal here with the mechanics of getting the goods from overseas to your place of work – not with choosing suppliers and negotiating deals.
Before you place your order you should get a firm quotation from your supplier. Be very specific about what you want on the quotation; this is best done by a formal request for a quotation setting out: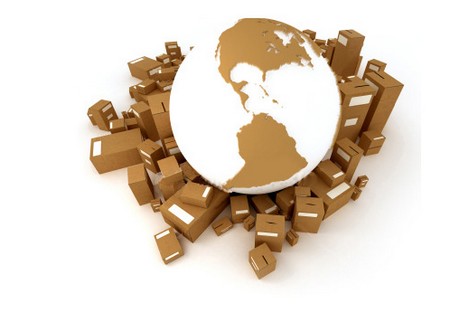 Who you are and what your business is
Who your bankers are, to help establish your creditworthiness
The goods or services you want, and how they are to be packed and marked
Possible questions
Delivery dates and terms
What insurance arrangements you intend to use
Once you have a firm quotation, you can place your order.
When you place an order in the UK, you know that you must be precise in what you are ordering and where it should be delivered. You also have to take into account delivery times, carriage charges and discounts.
Ordering from abroad is no different. You can order by phone, fax or email, but the order should be confirmed in writing on your headed paper. Remember to agree with your supplier:
Quantity, description and price
Method of dispatch (air, sea or land)
Method of delivery (post, courier service, etc.) and delivery destination (port, warehouse website, etc.)
Handled by personal trained with the standard Forklift Training Systems
Delivery times, which are likely to be longer, but not necessarily
The point at which the insurance by the supplier stops and the insurance by you begins
Whether the prices quoted include insurance
Carriage charges
Discounts
Method of payment
If you are doing regular business with a supplier, it may be beneficial to set up a trading agreement and account.
When considering quotations and pricing, take into account that currency values fluctuate, so you need to be sure which currency you are dealing in and in which currency the price is fixed. For large orders, buyers can secure the price well in advance of delivery by taking a 'position' or 'option' on the currency value with the bank. This needs some knowledge and experience of currency markets and values.
In EU countries, if you are using suppliers and you are VAT registered, you may not have to pay VAT on the goods you purchase. In any case if you pay VAT, it will be at the UK rate, not at the rate of the supplying country.
Filed Under: General How To's
About the Author: Marie Mayle is a contributor to the MegaHowTo team, writer, and entrepreneur based in California USA. She holds a degree in Business Administration. She loves to write about business and finance issues and how to tackle them.
Comments (0)