By Marie Mayle on Nov 05, 2010 with Comments 0
---
Opening your own a sandwich shop can prove a profitable and fun experience. As with starting any new business, you'll find it easier when you arm yourself with the proper knowledge. It takes more than just having scrumptious sandwich recipes to run a profitable sandwich shop.
Find a location at which to open the shop. The location of your sandwich shop proves crucial to the success of the business. Find an area with high traffic. For instance, consider opening a sandwich shop near a school or college dorms and office buildings where people seek affordable, easy and healthy food.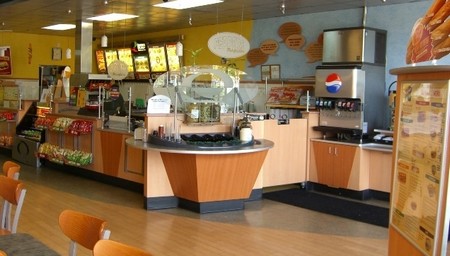 Check with city and local governments to acquire the necessary licenses and permits. You will have to meet specific requirements when starting a restaurant, and these vary from state to state. Research the laws and ensure all aspects of the restaurant meet the rules of your local health department. Otherwise, the law prohibits you from serving food to the public.
Research the competition. Before starting a sandwich shop, you must learn as much as you can about your competitors. Take note of their prices and the products they offer. Try offering something new or better. Research your area and see if what types of sandwiches no one else carries that might prove popular and how many competitors you have around.
Write a business plan. Include the needed funds required and marketing strategy. If you plan to loan, having a precise and detailed business plan will prove essential to interest an investor. Include your sandwich shop's goals and the potential risks involved.
Build the shop. Make all necessary renovations to the area. Purchase equipment and supplies for preparing sandwiches. Search for local suppliers who can provide ingredients that are fresh and of good quality. Order tables, chairs, condiments and other items necessary to provide customers with great service.
Design the shop's interior. Provide a clean and comfortable setting in which customers can enjoy the dining experience. Purchase items and decorations to add more personality to your shop.
Create a menu. Search for different sandwich recipes from cookbooks or online. Make sure to taste test all recipes before selling them to the public. Have friends or family provide feedback about the recipe.
Hire the right people. Make sure they fill all your expectations and necessary requirements. Hire staff members who demonstrate responsibility and the ability to provide great customer service. Have employees who can prepare the food with proper training and standards. Always provide great customer service to gain people's loyalty toward your sandwich shop.
Market your sandwich shop. Hold an opening day with a banner sign to bring in people. Offer free samples of your sandwiches and coupons with a free drink or coffee. Advertise in local newspapers and other publications. Leave flyers in college dorms and office buildings around the area. Publicity and marketing strategies prove crucial to the success of your sandwich shop.
Filed Under: Uncategorized
About the Author: Marie Mayle is a contributor to the MegaHowTo team, writer, and entrepreneur based in California USA. She holds a degree in Business Administration. She loves to write about business and finance issues and how to tackle them.
Comments (0)