By Roberta Southworth on Nov 08, 2010 with Comments 0
---
Child custody—a sensitive issue generally better solved out of court—means reaching an agreement through mediation and sparing both the parents and the child the unnecessary roughness of a trial. Parents have to sit down, talk and come up with a solution that works for everybody that, above all, works in the child's best interest. Parents know their family and their child and should work to reach a realistic settlement. Consider these few tips to make negotiations for child custody work better.
Talk to the other parent in a calm manner and agree to have discussions during which you will talk about custody matters. Agree not to fight and while listening to one another. Make the meetings convenient for both's schedule so you have time to talk with no interruptions and no rush.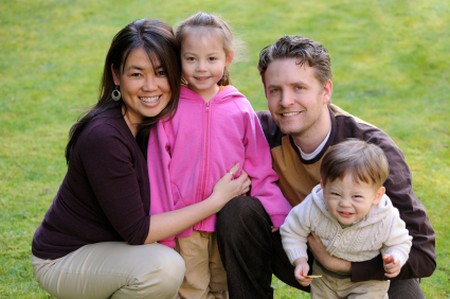 You should both bring solutions to the table and both talk and listen to the other. You are probably not on the best of terms and might have myriad issues of your own to resolve, but keep in mind that these meeting should focus on your child.
Exercise reason and prepare to compromise. You need to negotiate and make arrangements that prove convenient for everybody—especially the child. Negotiation means compromising while not letting go of the core points you have to make.
Don't try to cut the other parent out of the picture. Attempting to do so will lead to the failure of the negotiations. Also keep in mind that children need both parents in their life. You child has emotional bonds with both of you—so don't try to drive away the other parent.
Discuss the time you both have to spend with the child. Giving up custody rights to the other parent will prove difficult, but if you do not have enough time to spend with the child because of work or other issues you should allow the child to live with the other parent. Children need parents who have a reliable and stable presence in their lives.
Try to change as little as possible in the child's life. If possible, the child should continue to live in the house in which he or she is comfortable, attend the same school, keep the same friends and remain close to other family members such as grandparents or cousins.
If one of the parents gets custody, it doesn't mean the other stops functioning as a parent. Make arrangements that allow you both to spend quality time with your child while creating a safe and healthy environment.
Realize there is no perfect arrangement—but there are solutions if you hold paramount what's best for your child. Remember that through the negotiation process. Learn to work together with the other parent even though you are no longer a couple.
Filed Under: Family & Relationships
About the Author: Roberta Southworth is a psychiatrist by profession. She likes to help out people by writing informative tips on how people can to solve their family and relationship issues. She is currently staying in Ireland. She has 5 years of couple counseling experience.
Comments (0)