By Roberta Southworth on Nov 08, 2010 with Comments 0
---
Reaching a settlement in your child custody case usually proves best for all parties involved. Follow these tips about how to negotiate in court and respond to attorneys to secure the best possible outcome for your children's welfare.
Remain calm at all times. Getting angry will not work in your favor and you might not be able to reach a settlement.
Hire a family law attorney. An experienced lawyer will know how to negotiate and can advise you on what terms to accept. Explain to the lawyer the type of outcome you expect and listen to his objections. Understand that the lawyer works to help you and has the necessary experience and legal knowledge.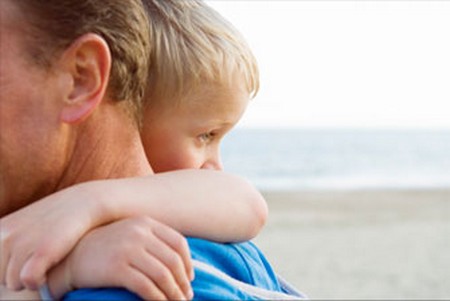 You can choose to handle your child custody case on your own. If you go this route, make sure you learn about family law in your state. You can find books and other resources at http://www.findlaw.com/. If at any point of the negotiations you feel you need a lawyer, hireone. You have a constitutional right to have a lawyer.
Try mediation before going to court. Experienced mediators can help you reach a settlement agreement that works for everybody.
Learn to compromise. You might not get all the terms you want in the settlement, but negotiation revolves around getting both parties to agree. Make small compromises here and there to show you have a willingness to work things out. Listen to the proposals of the other parent and be flexible. Also, come with your own proposals and explain them calmly and clearly.
Exercise reason with your requests. Don't forget that both parents prove important for a child's well-being. If you never want to see the other parent again, that doesn't mean the child shouldn't. If you try to cut the other parent out of the picture, you will never reach a settlement.
If you're on talking terms with the other parent, discuss settlement options before going to court. Keep in mind at all times—and also remind the other parent—that you only want to do the best thing for the child.
Even if you go to trial, you can still work out a settlement. Try to find solution even as the child custody case unfolds. Don't accept settlements you believe don't benefit your child. Also, don't accept terms with which you think you won't be able to live. Once you agree to something, it proves difficult to go back and make other arrangements; in the meantime, both you and your child will have to respect the existing terms.
If you do reach a settlement, ask a lawyer to review the papers. Never sign anything not analyzed by an experienced legal eye. Once you reach a settlement, respect it to the letter or you might have to face legal consequences.
Filed Under: Family & Relationships
About the Author: Roberta Southworth is a psychiatrist by profession. She likes to help out people by writing informative tips on how people can to solve their family and relationship issues. She is currently staying in Ireland. She has 5 years of couple counseling experience.
Comments (0)