By Andrew Reinert on Mar 17, 2010 with Comments 0
---
This massage affords you the opportunity to clear tension in the upper chest, the cause of which is particularly connected to the effects of stress. If you are massaging a woman keep your strokes either in the centre of the chest between the breasts or around the side of the ribs, but never massage the breasts directly. If you are at all nervous about this, keep your movements clear and confident, be very sure about the purpose of your strokes and then your partner will be able to relax as well. The shape of the ribs is great for strokes using the whole hand and for moulding your movements around the body. Pushing the shoulders reinforces the sense of lengthening and promotes total relaxation.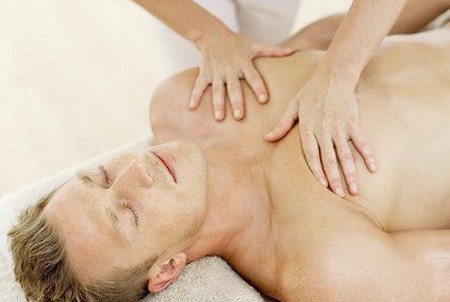 1. Effleurage
Move to your partner's head. Rub some oil between your hands and place them together at the top of your partner's chest. With your fingers pointing downward, glide your hands down the centre of the chest to the bottom of the rib cage, using the tips and length of your fingers.
2. Pulling up
At the bottom of the ribs spread your hands, fingers pointing outward along the ribs, then draw them together and come back up the centre of the chest to your starting position. Use lighter pressure on your return stroke and finish using the tips of your fingers.
3. Pulling up
Repeat the effleurage stroke down the centre of your partner's chest, but this time spread your hands right around the ribs and pull up the sides of your partner's body. Keep your hands flat against the ribs fingers spread, pulling very slightly as you return back to the top of the chest.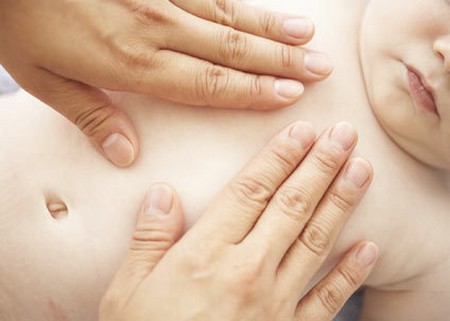 4. Pushing down the shoulders
As you return from the upward stroke, bring your hands to the top of your partner's shoulders. Placing both hands firmly over the shoulders, push downward using the palms of your hands. Push the shoulders gently down as far as feels comfortable – you will be surprised how far they move. This will give your partner a great sensation of lengthening.
Filed Under: Health & Personal Care
About the Author: Andrew Reinert is a health care professional who loves to share different tips on health and personal care. He is a regular contributor to MegaHowTo and lives in Canada.
Comments (0)