By Roberta Southworth on Jan 27, 2018 with Comments 0
---
According to a pediatric care specialist, although different strategies are helpful in different situations with children and adolescents with ADHD, some of the basic principles for managing behaviour can be particularly relevant to this group of pupils.
Agree on basic house rules that everyone signs up to. There is then the option of the child choosing to obey the rules – 'Johnny, you know the rules, you have the option of obeying the rule or taking appropriate punishment.'
Ignore mild inappropriate behaviours and praise those that are more appropriate. Choosing your battles is essential.
Use effective methods of communicating commands and setting rules. Do not give too many commands at once and frame them positively and specifically. Make the command brief and appropriate to the child's developmental level and give positive attention to the child during this period. Make good eye contact and say his name. State the consequences and follow them through. Use specific situations such as classroom transitions to reinforce these issues.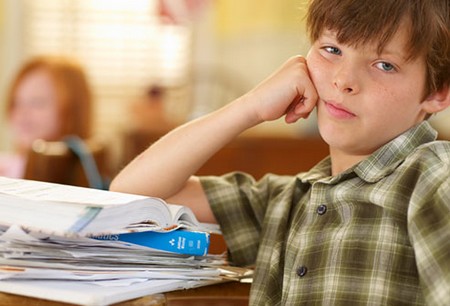 Use point/token systems with both reward and cost components to reinforce appropriate behaviour.
Use a contract with an incentive for achieving set goals.
Foreshadow specific problem situations and try to anticipate what is likely to happen.
Analyse the positive and negative consequences and appropriate and problem behaviours so that there is discussion as to how things might happen better next time.
When using rewards, use activities that are preferred by the pupil, such as time on the computer or other positive activities, rather than just material rewards.
When negotiating or drawing up a contract with adolescents, involve the young person in this process as far as possible. Teach them to evaluate their own behaviour and reinforce it themselves.
If your child has ADHD, you have probably looked into a number of different treatment options. As a parent, knowing you have effective options beyond medication may be helpful. You may consider this children's medication-free ADHD treatment, an option supported by research to improve children's ADHD behavior.
Filed Under: Family & Relationships
About the Author: Roberta Southworth is a psychiatrist by profession. She likes to help out people by writing informative tips on how people can to solve their family and relationship issues. She is currently staying in Ireland. She has 5 years of couple counseling experience.
Comments (0)