By Andrew Reinert on Feb 20, 2010 with Comments 0
---
Asthma varies with age. Most children with asthma develop the condition before 5 years of age. These children are too young to understand an asthma treatment plan. If your young child has asthma, you need to learn about the condition, remove asthma triggers from your home, and help your child take medication as needed. Your health care provider will help.
For school-age kids, asthma can be a challenge. There's no reason for these children to miss out on school sports, stay home sick (often), or feel embarrassed about their asthma. Again you, as parent, play a critical role. You can inform your child's teachers, coaches, the school nurse, and others about your child's asthma. Make sure they have a copy of your family's asthma management plan, and make sure they understand how asthma affects your child in particular. This team approach can minimize asthma's impact and let your child stay active and involved.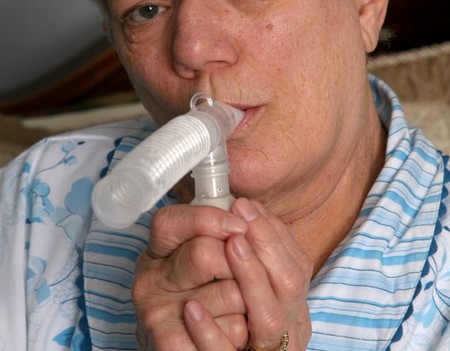 Adolescence, or the teen years, is a time of emerging independence. For these children, asthma can become a point of struggle with parents. Don't let it. Teenagers should take control of their asthma management plans. Let them decide what to do about triggers, how to take medication, and how monitoring will work. Be involved, but not overbearing, as a parent. This approach is the best way to keep a teen on top of his or her asthma.
Asthma can be challenging for older adults, too. They may be more sensitive to asthma medication. They also may have existing conditions that mimic or aggravate asthma. For older adults, perhaps the most important feature of asthma management is comfort.
Medication should be as convenient as possible, as should monitoring. Routine check-ups, every 3 to 6 months, can help ensure that an older adult is on the right track.
Filed Under: Health & Personal Care
About the Author: Andrew Reinert is a health care professional who loves to share different tips on health and personal care. He is a regular contributor to MegaHowTo and lives in Canada.
Comments (0)