By Andrew Reinert on Feb 20, 2010 with Comments 0
---
If you have been controlling your asthma throughout your pregnancy, you're in good shape for labor and delivery. It's rare that controlled asthma causes any problems while your baby is being born. Your doctor probably will suggest you continue using your (regularly-scheduled) asthma medication at this time.
As a precaution, your peak-flow rate, or PEFR, will be taken when you're first admitted to the hospital. PEFR measurements will be taken every 12 hours afterward, as long as your labor continues. If needed, your health care provider may give you oxygen to breathe.
Another precaution is fetal monitoring. If your asthma is mild and under control, health care providers will ask you to undergo 20 minutes of electronic fetal heart rate monitoring. This is routine. If the monitoring results are normal, you may need further monitoring at timed intervals. On the other hand, if you have severe or uncontrolled asthma, your doctor may suggest continuous, or intensive, fetal heart rate monitoring.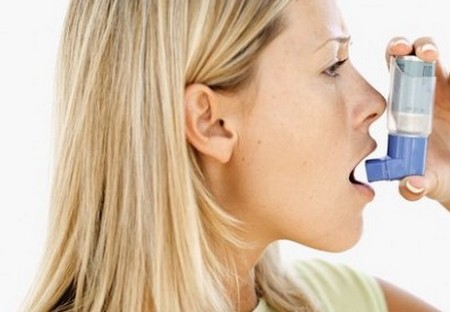 During labor and delivery, health care providers will be careful to choose drugs that do not cause an asthma attack. For example, if your doctor needs to induce labor, oxytocin is the drug of choice. For pain relief, an epidural analgesic is safe. If you need a general anesthetic, your health care provider will likely choose ketamine. If you experience vaginal bleeding, or postpartum hemorrhage, after childbirth, you probably will be given oxytocin again. Your doctor should know and diagnose all your illnesses during your check ups or else it is medical negligence during prenatal screening.
There are a few special situations that require extra care. Preterm labor is the major one. If you have an asthma attack late in pregnancy, you may experience uterine contractions. These contractions do not usually progress to labor. Occasionally, however, they do. If you are taking an oral (systemic) beta agonist, you may be given magnesium sulfate to calm the contractions.
Filed Under: Health & Personal Care
About the Author: Andrew Reinert is a health care professional who loves to share different tips on health and personal care. He is a regular contributor to MegaHowTo and lives in Canada.
Comments (0)