By Cody Riffel on Nov 21, 2010 with Comments 0
---
Wolverine is one of the fictional characters of X-Men. X-Men first started out as comics and then later hit the big screen in a series of movies and some television shows. Another name for Wolverine is Logan. He has extremely quick healing powers, keen senses similar to that of animal and heightened and intensified physical capabilities. However, his most notable and infamous features are the three claws that retract found on each of his hands. These claws are easily the main and distinguishing part of just about any costume involving Wolverine. While the actual wolverine has the ability to retract his silver claws at any time, that would be a complicated project on our part. The steps below provide for claws that can be easily removed for eating and for drinking at costume parties.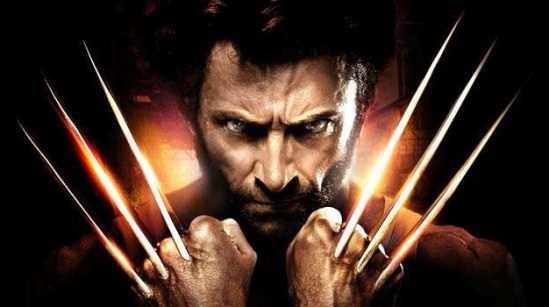 For the claws to be more durable as well as long lasting, one can cover with paper mache the cardboard used. Allow this to dry before wrapping the cardboard with the aluminum foil. The claws may pose a hazard so do not make them too sharp at the end.
WHAT YOU'LL NEED
cardboard
scissors
craft glue (all-purpose kind)
aluminum foil
fingerless gloves (1 pair)
super glue
INSTRUCTIONS
Study or observe wolverine pictures so you will have an idea of what you are attempting to create.
On a cardboard piece, draw the shape of a claw. You have the option to draw these claws as short or as long as you want. Draw a circular, small shape at the thicker end of the claws. This is the area that one will grip in between the fingers. Repeat this step until six claws have been shaped. Cut these out.
Using craft glue that is all purpose, paint every claw. Wrap these up with aluminum foil for that metallic, menacing look.
Cut small slits into the fingerless glove. There should be around three slits, right between the knuckles of the gingers. Do the same with the other pair of the fingerless glove.
Put a claw right inside the fingerless glove. Push this through the newly made slit. Do the same for the rest of the claws. So now, a major part of the claws stick out of the fingerless gloves. Attach these claws to the loves using superglue. Now, you will be able to slip on your "claw" on and off.
Filed Under: Arts & Entertainment
About the Author: Cody Riffel is a regular contributor to MegaHowTo. She likes to write on variety of topics, whatever interests her. She also likes to share what she learns over the Internet and her day-to-day life.
Comments (0)