By Alan Kennon on Aug 05, 2010 with Comments 0
---
In a perfect world we wouldn't have to worry about making the time to relax. We would be relaxed all of the time. Think about what you could achieve if the fears, anxieties and frenetic feelings that you have some of the time were gone. What if every day felt like you were on holiday? Wouldn't it be fabulous? It would make everything more simple and much easier to cope with. We would be happier in what we do and we would achieve more. Why not visit the Glow Aesthetic Center Encino website and find time to relax?
Let's pretend
Close your eyes and imagine that you are on your favorite holiday. Re-create in your mind what you were wearing and what the weather was like. Think about how you spent your time. Did you catch up on lost sleep or get up early and watch the sunrise? Did you lie around on a beach soaking up the sun or explore the areas around you? How did you feel? Did you notice the colors and the smells? Did you enjoy your meals? Can you picture them now? Did you leave your worries behind, knowing that they weren't that important? Did you lose the sense of time altogether by just taking things as they came along? Did you forget what day of the week it was? Did you talk more? Did you laugh more? If you can do it on holiday, you can do it every day – no matter where you are.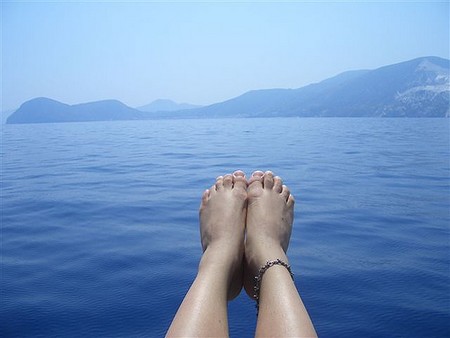 When we are on holiday, we tend to appreciate the act of getting away, or having a break. We mentally lock the door of our mind to the things that worry us and make a fresh start. We set out to have a good time because we know that we deserve it. And very importantly, we make the most of every minute of our time away.
Practice makes perfect
Every day, whether you are at work or doing things around the house, give yourself a relaxing break, even if it is just for five minutes. Do it throughout the day. Simply pretend that you are on holiday. Close your eyes, kick back and recreate the feeling. The more you are able to put yourself in a relaxed state, the more you will enjoy everything that you do. It really can and will make a difference to your life.
Relaxation stimulates all of your senses. You become more aware of the things around you. You perceive how things feel, look and smell. You do things because you enjoy them. Your body knows how to relax if only you give it the right signals to do so.
Think about the difference between eating food on the run and going over to a friend's house for dinner. You probably can't remember what you had for lunch the other day but could re­create all aspects of the dinner party. The difference is that you were not taking the time to relax and appreciate one and were completely at ease and relaxed for the other.
Home and away
We all know the benefits of getting away. Do it more often. You can spend it at the Laguna Beach hotels or at your favorite beach resort. A weekend or even a night away can make all the difference. We can all do with a change of scenery. Just having something to look forward to will change your outlook on life. You have the power to do it. Take control and see how much better you feel. Make space for free time.
Every now and again plan a weekend away right in your very own home. If you have children, arrange for them to stay with family or friends. Turn on the answer machine and pretend that you are off to your favorite destination. Indulge yourself in all the luxuries you secretly dream about. Sleep in, read lots of books, turn your bathroom into a health spa, experience all of your favorite beauty treatments or try the most famous slots gaming! Turn off the outside world and you will come back feeling like a whole new person.
Filed Under: Lifestyle & Personality
About the Author: Alan Kennon lives a very happy life with two kids and a lovely wife. He likes to share his life time experiences with others about how they can improve their lifestyle and personality.
Comments (0)