By Alan Kennon on Aug 05, 2010 with Comments 0
---
Talk more, write less Some of us are in the habit of writing every little thing down. We pen a memo at the drop of a hat. I am not saying that keeping records isn't important, but sometimes we just do it out of habit. Have more conversations.
Keep a notebook
Never write things down on small scraps of paper. They will be all over the place and will get lost, which means that you will be frustrated. Have a notebook for recording any details that you need to keep. Label the outside of every notebook to remind you of what is inside and always date them.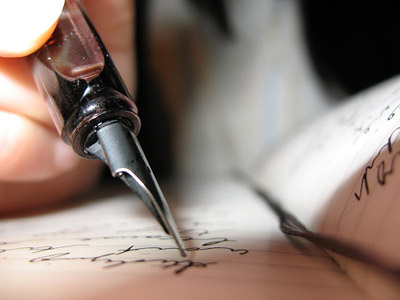 Believe in technology
If you back up your computer daily onto floppy disks, Zips or Jazz drives, you will have less paper, more memory for new files and less chaos. Do it daily.
Edit
Make it a rule to edit your papers every day. Start with the things that you receive that day, from letters to memos, and recycle anything that you don't need to keep. Utilise your decision-making skills.
Whenever you have something new to add to your files, check to see if there is anything that you can remove. If you don't look, the file will just continue to grow until it falls apart and you aren't able to find anything in it.
Delegate
Forward anything that should be dealt with by someone else – immediately. It will be no good to anyone if you keep hold of a document you don't need until the day before the deadline, when there will not be enough time for anyone else to deal with it satisfactorily.
Capture the important bits
Many of us keep old newspapers and magazines stacked up sky high. Go through them and rip out the relevant bits and keep them in notebooks by subject. It will make a handy personal reference library and getting rid of the rest will make you feel good.
File
Set up a good filing system that makes sense to you. Have a file for everything, clearly labelled by category, and file your papers every day. Do not allow miscellaneous papers to pile up. If you can't figure out what to do with something, why are you keeping it in the first place? Stacks of paper only remind us of all the things we haven't done, so if in doubt, file it in the bin.
Put things in storage Papers that you don't need but must retain for legal or other reasons should be put into long-term storage. Box them up and carefully label the outside so that you can easily get them when they are needed.
Filed Under: Education & Training
About the Author: Alan Kennon lives a very happy life with two kids and a lovely wife. He likes to share his life time experiences with others about how they can improve their lifestyle and personality.
Comments (0)