By Leona Kesler on Feb 09, 2018 with Comments 0
---
Are you having special guests over for dinner and need somethng special to treat them to? These strawberry and cream cheese cups are perfect for guests. You can eve make these elegant looking treat for a formal event or special occasion or party. There is no limit as to when you can make these strawberry and cream cheese cups. They fit any theme casual or formal. These small and sweet desert cups have become a fast favorite at receptions and business meetings. Your friends, family and colleagues will definitely be impressed. Everyone will love this creamy treat. Here is how you can make your very own strawberry and cream cheese cups. It's easy and doesn't take a lot of time to prepare.
Procedure:
Things You'll Need:
graham crackers
sugar
butter
cream cheese
condensed milk
lemon juice
vanilla extract
cherry pie filling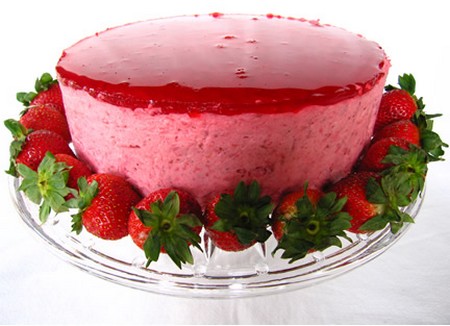 Step 1
Prepare your pans for the cream cheese base. Line a set of cupcake tins with paper liners. Also, put your butter in a microwave safe dish. Heat the butter until melted in the microwave.
Step 2
You need to make the crust for your desert. Do this my crushing approximately 12 squares of Honey Maid Graham Crackers. You will need ¾ cups of crushed graham crackers for this dish. To the crushed graham crackers, add 2 tablespoons of sugar. Pour your melted butter into the crushed mixture. Mix all of these ingredients thoroughly.  Your crust should stick together when pressed.
Step 3
Divide your crust mixture among your cupcake tins. Place about 4 teaspoons of graham cracker crush in each cupcake mold.
Step 4
In another bowl, place the 1 package of softened cream cheese inside. Beat the cream cheese until it is smooth. You want to add the 14 oz can of condensed milk to the cream cheese. Be sure to add the condensed milk a small amount at a time. At every interval make sure the milk and cream cheese is well incorporated before moving on. After the condensed milk is added, beat 1/3 cup of lemon juice into the mixture. Now, add 1 teaspoon full of vanilla to enhance the flavor. Mix well.
Step 5
Now you need to fill the cupcake mold with the cream cheese mixture. Spoon about 1/4/ cup of cream cheese filling in the cups.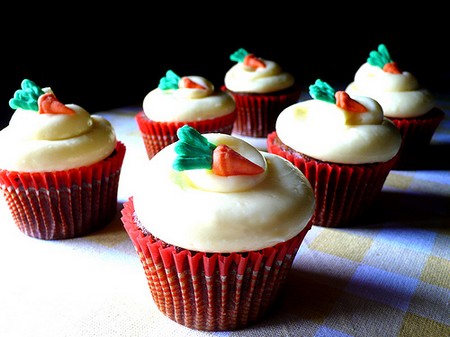 Step 6
Prepare your strawberry topping or you can substitute this for cherry pie filling. Place a dollop of strawberry mixture on top of every cream cheese cup.
Step 7
Cover your strawberry cheese cups. Place your strawberry cream cheese cups in the refrigerator. They need to set and mold for a minimum of 1 hour. Serve after the cups are set. Garnish each cup with a mint leaf for a touch of class.
You can substitute the topping with any kind of pie filling you like.
Filed Under: Food & Cooking
About the Author: Leona Kesler is a head-chef at a very popular food restaurant in New York. Also she is a blogger who shares her experiences, tips, and other informative details about food and cooking. Her recipes are featured on many magazines.
Comments (0)