By Leona Kesler on Feb 08, 2018 with Comments 0
---
Do you fancy munching on boneless top sirloin steak? For sure you will love eating it. With its great cut plus juicy meat who would not grab the chance of eating this good old meat that has been the favourite of a lot of people for years.
There are different ways of cooking boneless top sirloin steak you can do it using a frying pan on top of the stove or the usual and the common method grilling the meat. The most preferable way would be grilling. This will give you that cool grill marks and cooks the meat properly. You can taste the juiciness and tenderness of the steak when you eat if you use the barbeque grill.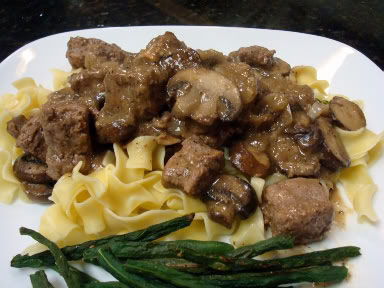 WHAT YOU'LL NEED
kosher salt
black pepper
boneless top sirloin steak
barbeque grill
INSTRUCTIONS
Rub the meat with freshly cracked black pepper and kosher salt to give more flavour to the meat. Do not attempt to over season the meat. The seasoning might overpower the flavour of the meat.
After wards, let the meat sit for about 30 minutes to an hour at a room temperature. This will make the steak tenderer.
Turn on the heat of the barbeque grill. Never attempt to cook the steak inside an oven. Since most steaks cook using the oven will lead out to a not perfect, juicy and flavourful steak. Put the grill on high heat and cover it up with the lid.
It is now time to cook the steak. The most preferred temperature of cooking the meat would be the medium-rare. However, if you prefer to have it well-done, still it's acceptable. Whatever your preference is – just go for it. Let the meat sit for couple of minutes on one side depends upon whether it's rare, medium-rare or well-done.
Flip the steak only once. Do not flip the meat for couple of times; this will ruin the taste of the meat. If you want to get the grill marks, all you have to do is turn the meat around half way approximately 1/4 turn instead of flipping the meat again.
To check if the steak is already cooked, you use the meat thermometer. Steak will be at its medium-rare if it reaches approximately 160 degrees.
Then, if it's cook, let it out from the grill and have it rest for about 5 minutes or so before serving it.
Filed Under: Food & Cooking
About the Author: Leona Kesler is a head-chef at a very popular food restaurant in New York. Also she is a blogger who shares her experiences, tips, and other informative details about food and cooking. Her recipes are featured on many magazines.
Comments (0)