By Cody Riffel on Oct 16, 2010 with Comments 0
---
Project Runway, a reality TV show, showcases talented and aggressive designers competing with one another to see who will stand out. The top three designers get to show at Bryan Park. They have to face challenges weekly and see who will remain standing. The winner will win $100,000, used to start their own line of creative designs that get featured in Elle magazine. They also take home a brand new car. Interested? Here's how to win Project Runway.
You should know who Tim Gunn is and make sure you listen to his thoughtful and intelligent advice. He served as a substitute judge for the Season 5 finale and loves to work with the designers to help them and provide professional judgment to the candidates' projects. He seems to always be right, because when a candidate fails to listen to his recommendations and opinion the judges generally have the same observation—and in the end, that candidate gets sent home.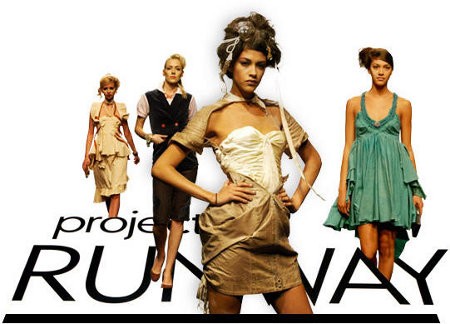 Be imaginative. If you don't have an imaginative mind, you won't create original and fabulous designs out of nothing. As an example, last season the contestants faced the challenge of going to a grocery store and creating a design from whatever materials available. In Season 5 the designers received feedback because they proved too careful to take risks; everyone then had to make a dress out of tablecloths. Do something different yet stylish, using out-of-the-ordinary materials.
Be versatile and flexible. Adapting to change and trends doesn't mean you set aside your own artistic freedom. The judges will eventually look for something different each time you present your creation. If you really want to end up in Bryant Park, you have to level up. Staying in your comfort zone will not make you a top designer. Learn from the judges' positive and objective criticism, and show them you are learning by applying their criticism in your own work without losing your identity.
Listen to your clients. Give them for what they ask while keeping your own style and creativity.
Make your designs marketable. Judges love to see that many women can wear your designs and creations. This will give you a way of designing your own line and trademark.
Understand a woman's body. You may find it challenging to work with different shapes, ages and personalities. One thing you have to bear in mind is that your designs complement your model no matter what her size.
You might have the most glamorous gown in the whole world, but if you failed to clean all the threads and unfinished the hem, you can still face elimination. Therefore, take time to give your creation final touches.
Filed Under: Lifestyle & Personality
About the Author: Cody Riffel is a regular contributor to MegaHowTo. She likes to write on variety of topics, whatever interests her. She also likes to share what she learns over the Internet and her day-to-day life.
Comments (0)