By Alan Kennon on Oct 16, 2010 with Comments 0
---
Even if you don't stand 5'8" in height, if you have the looks and the right attitude you can make it as a model. Don't let your height discourage you, because you can possibly find work as a petite model. Josie Maran, for example, stands only 5'6" tall but works as a famous model. Similarly, an America's Next Top Model cycle had only petite models competing for the top spot. This information can help you find work as a petite model.
You might have to work a bit harder than taller girls. You must take care of your body and be well-proportioned. Practice poses that make you look taller and bring out all your best qualities. Study photos of petite models to learn how you need to pose.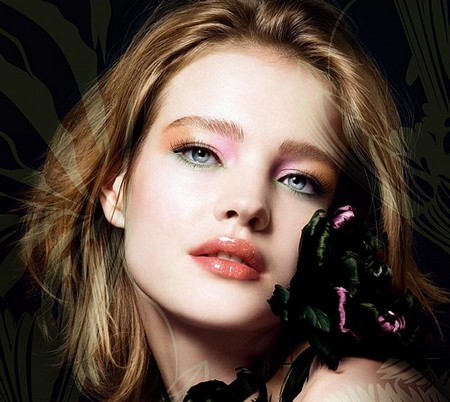 Petite models usually focus on specific parts of their body, whether it's their lips, eyes or hands. Analyze yourself and establish your strong points. Know your strengths so you can promote yourself accordingly. Ask friends or photographers for their opinions about your chances and your strong points. Other people can sometimes better see you objectively and give helpful advice.
Put together a portfolio with professional pictures. After you've practiced your best poses, look for a photographer or talk to a skilled friend. Ask that person to take high-quality photos and choose the best 15 or 20 pictures to include in your portfolio. Remember to have pictures with different poses and outfits and taken in several locations—both indoors and outdoors. If you think your lips represent your strong point, ensure you have a couple of photographs that illustrate as much. Have professionals do your hair and make-up before the photo shoot or learn how to style your own look. Remember that fashion pictures differ from vacation photographs, so your make-up and hair need to look their best.
Contact local modeling agencies and show them your portfolio. Talk with an agent and explain that you want to find work as a petite model. Get an honest opinion about your chances and accept advice from professionals. Don't grow upset if someone criticizes you; instead, take note and try to improve your skills. Accept local jobs, as they will give you exposure and experience. Most petite models start at a local level. Take care, though, when choosing an agency. Some agencies are scams, and you might end up spending a lot of money for nothing. Do some research on the agency and read your contract carefully before signing.
Go to auditions, casting calls and go-sees. These represent the primary ways designers or other potential employers will see you in person and examine your talent. Once you get a few modeling jobs, it will get easier to land bigger contracts and projects.
Filed Under: Lifestyle & Personality
About the Author: Alan Kennon lives a very happy life with two kids and a lovely wife. He likes to share his life time experiences with others about how they can improve their lifestyle and personality.
Comments (0)