By Leona Kesler on Dec 12, 2010 with Comments 0
---
If you are searching for a particular drink that will dazzle your friends and dinner guests, and leaves them with a nice buzz, this drink mix is perfect for you. This concoction is a favorite staple in parties. This drink contains vodka, tequila, gin and rum. It might even be mixed with a bit of carbonated drinks and other stuff as well. Because this consists of alcohol, a person's consumption of the Long island tea must also be monitored.
A helpful tip to keep in mind is this. Buying ingredients of higher quality will highly improve the long island's overall taste. So do not be afraid to shell out a bit more of cash as this will all be truly worth it in the end. The long island drink will make it a night to remember for you, your family members as well as your guests. The recipe below is simple, convenient and very easy to follow. It will not require a course in Long Island Mix Preparation as it is not complicated.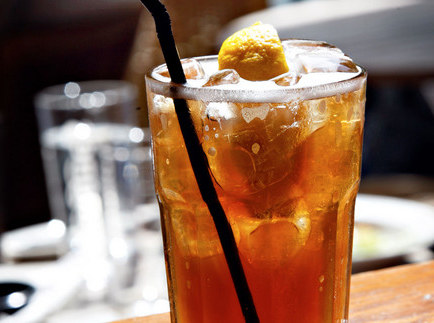 So let us start working on creating this fabulous drink.
WHAT YOU'LL NEED
triple sec (1/2 oz.)
light rum (1/2 oz.)
gin (1/2 oz.)
vodka (1/2 oz.)
tequila (1/2 oz.)
sour mix (1 oz.)
cola
lemon wedge (optional)
INSTRUCTIONS
The first step is to have all your ingredients ready. A lemon wedge can be added as an ingredient but this is not mandatory. The flavor of the ice tea drink will still be fabulous even without the lemon wedge.
Start mixing the drink. In a glass, add in the spirits together with the 1 oz. sour mix. Put some ice inside the glass. Using a spoon, stir the ice tea drink. As an added boost, coca cola can be poured on the mix.If you have decided to add a bit of lemon to the mix, now is the time to add it. Get a slice and use it to garnish the mix.
Lastly, serve the long island drink. One awesome way to serve this drink is leave half a slice of the lemon right on the glass' edge. Another nice touch would be to serve it with those colorful miniature umbrellas. If you want to to try this drink smoked, check out Aged & Charred. For a totally scrumptious snack, serve the long island with a siding of crackers and some cheese. Enjoy your long island drink!
Filed Under: Food & Cooking
About the Author: Leona Kesler is a head-chef at a very popular food restaurant in New York. Also she is a blogger who shares her experiences, tips, and other informative details about food and cooking. Her recipes are featured on many magazines.
Comments (0)