By Vanessa Page on Oct 16, 2010 with Comments 0
---
Promotional modeling agencies or marketing agencies hire promotional models to hand out brochures, greet guests at different events, distribute samples or take surveys from customers. Sometimes called brand ambassadors, promo models can work in retail or grocery stores, at exciting events such as races or conventions, or even in restaurants or nightclubs.  If you work as a promotional model or for a marketing agency looking for models, you can find various promotional modeling agencies that sign models for events all around the country. You need nothing more than an Internet connection to get started.
You can find out about free casting calls and free auditions at the All Casting Calls website (http://www.allcastingcalls.com/). There you can either view the available casting calls or post your own casting calls information. You can also find agencies and models that deal with different sorts of modeling, from print and runway modeling to promotional and plus-sized modeling. You can also find tips about how to write a resume, become a better model or find modeling classes. Many of the promotional agencies listed on the website book models nationwide.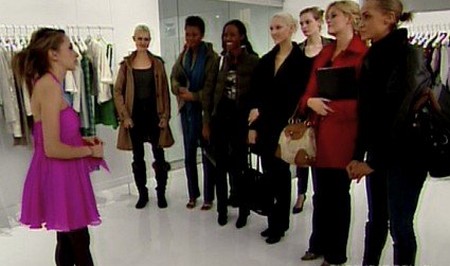 If you want to find even more promotional agencies or models, make use of the many online search engines. Type in the keywords that best describe what you seek, such as "promotional modeling agencies." Click on the links that result from your search and read about the agencies, the previous work and the terms of the contracts. If you find an agency you like, send an email or make a phone call to discuss further details. A promotional model usually makes between $15 and $35 an hour, depending on the type of job and the employer.
You can also look for promotional agencies and models on Craigslist (http://www.craiglist.com/). There you can find jobs for promotional models in different states by selecting Gigs and Events. Craigslist has many of these types of opportunities and has postings for a great deal of jobs for models. Take care not to fall for scams, though. If a modeling agency doesn't have much popularity, it might be because it's a new one—or because it's a scam. Don't sign any contract they give you before searching for more information about the agency online, seeking opinions from other models and reading the contract carefully.
Read up on how to become a promotional model, how to get promotional modeling jobs and how to succeed at casting calls and auditions. Look up the information you need on the Internet and join online modeling communities to share your experiences and concerns while getting advice from other, more experienced models. Apply for a spot on modeling reality shows such as America's Next Top Model to get experience and exposure nationwide.
Filed Under: Work & Careers
About the Author: Vanessa Page works a career counselor in one of the leading firms in Los Angeles. She is also a blogger and gives tips on how people can tackle their work and career issues. She has 8 years of experience in this field.
Comments (0)