By Leona Kesler on Nov 11, 2010 with Comments 0
---
The common notion of buttermilk is that it is a liquid that is slightly sour. This is the liquid that remains or that is left behind after the butter has been churned out of the cream. Buttermilk can also refer to milk drinks that are fermented. Such drinks may be found in Scandinavia, the Middle East and the Netherlands.
Buttermilk does not have a high fat content. On the contrary, it is has a low fat content but it is very high when it comes to the flavour it produces. Buttermilk can be used for a variety of dishes and is not just for baking. One can use it for marinades or for sauces. It can give mashed potatoes a slightly tangy flavour. It can also be used on pancakes and biscuits. Another dish that would benefit from the flavours of buttermilk is your regular salad. The buttermilk can be used to make a salad dressing which can be tossed with green leaves like watercress or spinach. Buttermilk is appreciated not only by professional chefs but also by those who cook at home.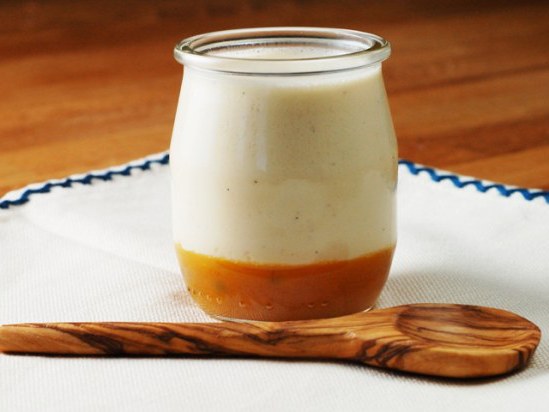 Buttermilk is one of those ingredients that can help enhance the taste of biscuits, cookies and cakes. Because it is kind of rare, chances are your local grocery or market may not have it on stock. With this, here are some tips on making your own buttermilk at the comfort and convenience of your own home. This will surely bring out the flavours of your dishes and dazzle your family members as well as your party guests.
WHAT YOU'LL NEED
whole milk
lemon juice (or tartar cream)
INSTRUCTIONS
Make a trip to your local grocery or market to purchase the ingredients. Buttermilk can be produced from lemon juice or tartar cream and whole milk. These ingredients are readily available at your supermarket or convenience store.
Combine one tablespoon tartar cream for one cup whole milk. If you are utilizing lemon juice, the measurement will just be about the same.
Stir the mixture. Let it sit for a period of around fifteen minutes at the standard room temperature.
Stir repeatedly after the fifteen minute period. The milk will have started to significantly curdle.
The buttermilk should be served.
The buttermilk must be refrigerated. This should last for several weeks, to the extent of the original date stamped on the container of the whole milk.
Filed Under: Food & Cooking
About the Author: Leona Kesler is a head-chef at a very popular food restaurant in New York. Also she is a blogger who shares her experiences, tips, and other informative details about food and cooking. Her recipes are featured on many magazines.
Comments (0)