By Cody Riffel on Jan 04, 2018 with Comments 0
---
Are you somebody that loves the art? And you are finding for a good design you can make while you are at home? It is great to know how to make an antler art. This is one kind of art which may reflect your personality when dealing with how you express yourself in the field of art making. This kind of art is a great way and easy to create and you will probably be excited to show off your products to your friends and family that also love this kind of art.
WHAT YOU'LL NEED
Antlers (these can be available right in your living room or from your recent hunting outing with you family)
A good quality of glue (which can support your project, since an antler is a kind of heavy object)
Decorations
Paint and varnish
Clay
Saw and hammer
Sandpaper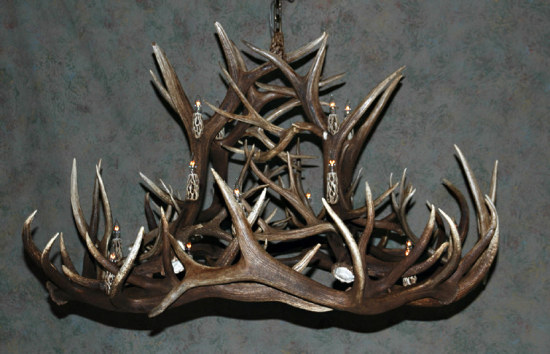 INSTRUCTIONS
Prepare your antler and it should be in a good condition. Usually you can have these antlers from a friend which is a hunter or from the old collection of your father or grandfather.
If you do not have one, there are stores that sell these kinds of decorations or you can search online for stores that can offer you great prizes if you will buy an antler.
Have a good plan and be sure this can reflect the right expression that you want to have. Know the dimension of your project and make sure that you will enjoy what you will have in decorating the antler that you have.
You should now prepare your antlers and should be cleaned properly. You can use a sandpaper to apply on surface of the flat areas so that you can enjoy scrubbing off all the edges that are not good to see.
The next thing to do is recognize and understand very well you want to do and create a great master piece in your house. If you want to, put it on an area which every body and any visitor can look for it.
Apply additional varnish so that it can sustain all the weather and it will last for a long period of time.
It is very important to make the base of your project and it should stand straight up with use of clay. You may also use flower vases that can support your antler while the clay is not yet available.
Filed Under: Arts & Entertainment
About the Author: Cody Riffel is a regular contributor to MegaHowTo. She likes to write on variety of topics, whatever interests her. She also likes to share what she learns over the Internet and her day-to-day life.
Comments (0)