By Andrew Reinert on May 03, 2010 with Comments 0
---
While it's true that there is no better news than knowing you'll be a mother soon, most expectant mothers worry about the weight gain that they have to endure during pregnancy; however, with just minimal weight gain, you can easily bid those excess pounds goodbye after you give birth.
During the Pregnancy
1. Find out how much weight you should gain
It is important to know the approximate weight gain that's idea for you and stick with it. It is easier to maintain it because you already have a target goal. Usually, women with average weight before pregnancy can gain around 25 to 25 pounds while those who are overweight should have a minimum increase of 15 pounds but should not exceed 25 to 35 pounds during their pregnancy.  On the other hand, underweight women should gain more weight.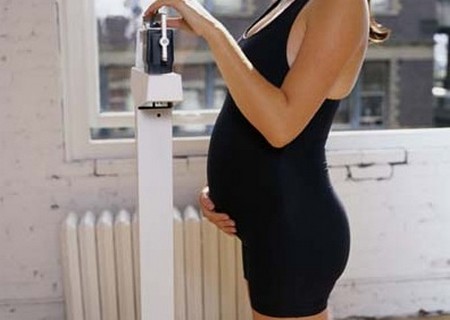 2. Bust the myth that you have to eat for two people
It's not exactly true that you should utilize food servings for two people.  While it is true that you carry another life in your body, your baby does not need too much.  Eating an excess of 200 calories daily is good enough for your baby and you as well to get your needed nutrition.
3. Break the junk food habit
Eliminate the junk food in your diet as they contain too much sugar that aids in massive weight gain, you'll have a hard time getting rid of the excess weight even after your pregnancy. Opt for a balanced diet from all food groups instead. Ideal food choices include fruits, vegetables, milk, whole grains, lean meat and low-fat dairy products. Regardless of how powerful your craving is, never give in to junk food.
After Giving Birth
1. Continue your diet
Don't give up on your diet; maintain your good eating habits and don't return to eating unhealthy foods you used to binge on.  Make a firm decision that you will stick to the healthy diet you now have.
2. Breastfeed
Breastfeeding makes you lose an average of about 1000 to 1500 calories daily in order for you to produce more milk. Needless to say, breastfeeding aids in your weight loss and it also does wonders to your baby's health. Breastfeeding your baby is a surefire and the fastest way to shed those extra pounds that you gained during your pregnancy.
3. Walk and stretch
Start a routine composed of light exercise drills such as walking and simple stretches.  If you gave birth through normal delivery and you've exercised while you were pregnant, you can begin as early as a few days after giving birth.  Increase the level of your exercise after a week. Try to brisk walk when you can.
If you didn't exercise during pregnancy, begin with light walking. As long as it's not too strenuous for you, make it a habit to walk daily while you push your baby in her stroller.
4. Enroll in a new mommy class
Try a new mommy class. If you're unsure of the types of exercises to do, join a postpartum exercise class. This class takes into account the new moms' recovering body from the pregnancy. It is also a great social event as you'll meet other new moms.
Filed Under: Health & Personal Care
About the Author: Andrew Reinert is a health care professional who loves to share different tips on health and personal care. He is a regular contributor to MegaHowTo and lives in Canada.
Comments (0)