By Andrew Reinert on May 03, 2010 with Comments 0
---
The hair is every woman's crown. Someone who has beautiful, healthy hair surely gets more attention than someone who has an unkempt look. The hair industry generates millions in revenue every year. People go out of their way to "prettify" themselves at the hair salon and shell out money to buy expensive shampoo, conditioning and hair protein brands. If you want healthier hair, you must first feel healthy inside. When you have a healthy body, your hair just shows it.
Choose Your Shampoo and Conditioner
There are different types of Shampoo for different types of hair. Know your type of hair first before buying a shampoo bottle. If you have damaged hair, choose a shampoo that's specific for damaged hair and aids in its repair.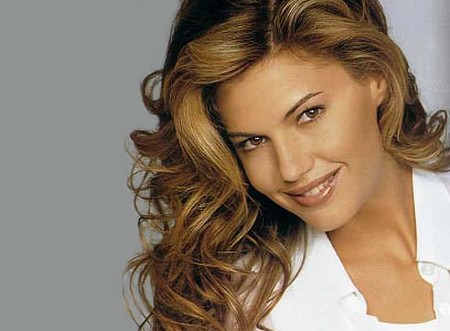 Wash your hair on a frequent basis although you are not obliged to do it everyday, especially if you have cold weather; however, you may wash daily as you please – it doesn't cause any harm. Before you shampoo, use a wide-tooth comb to thoroughly brush your hair. Lather shampoo with your fingertips and massage your scalp with it using an outward motion. It is also helpful to choose a shampoo with jojoba oil as its main ingredient as it washes off sebum and leaves the hair shiny. For oily hair, choose a shampoo with lemon as its main ingredient. If you have split ends, choose a shampoo that's rich in protein.
Protect Your Hair from the Sun and Chemicals
If you live in a warm climate or you oftentimes go out and bask under the sun, protect your hair from prolonged exposure to the sun. If you like to swim in the pool, shampoo your hair to remove chemicals from the pool water. If you smoke or are exposed to people who smoke, there is a great chance that your hair becomes dull. If you like to dye your hair, use henna-based over chemical-based. If you are fond of using curling irons, do it moderately. Excessive blow-drying may also damage your hair. When choosing a hairstylist, go with someone who does not frequently use styling products.
Nourish Your Hair
A healthy hair means a health body. Eat fresh fruits and vegetables everyday and drink at least eight classes of water. If possible, avoid processed foods and sugar. Take daily supplements like Vitamin E to maintain your overall health. If you follow these advice religiously, you'll see the difference in your hair in about one month. Make sure also that you choose the best hair style that fits you like the mink brazilian body wave hair to make you and your hair more glowing.
Trim Your Hair
Evenly trim your hair to make it appear healthy. Cut damaged ends or style it in a way that it showcases its beauty. Keeping your hair trimmed also prevents it from breaking off.
Filed Under: Health & Personal Care
About the Author: Andrew Reinert is a health care professional who loves to share different tips on health and personal care. He is a regular contributor to MegaHowTo and lives in Canada.
Comments (0)