By Andrew Reinert on May 03, 2010 with Comments 0
---
If you recently found yourself transplanted from a tropical country or state to cold countries such as Canada and UK or states like Virginia and Chicago, your body might be missing its Vitamin D fix. Lack of Vitamin D can result to cancer-related and cardiovascular illnesses. To prevent this from happening, make sure to maintain your Vitamin D levels even when you don't get enough sunshine.
Make sure you get around 200 to 600 IUs of Vitamin D on a daily basis. You may need more if you're used to a tropical climate. Taking 1,000 – 2,000 IU of Vitamin D a day is considered sufficient. You can get Vitamin D from fish such as salmon, low-fat dairy products and direct sunlight. You may also get Vitamin D in the form of supplements (Vitamin D3) but make sure you buy only the reputable brands. Research that brand first for feedback from users to make sure what you get is the good kind.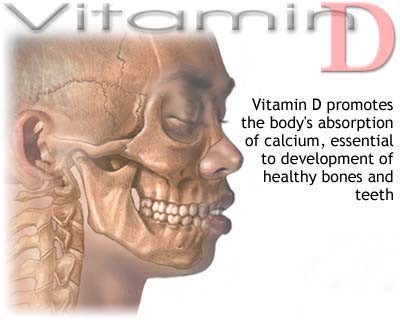 Visits to places that have enough sun like California, Nevada and Arizona is encouraged. If you are older and are susceptible to back pain, it is advisable to more to warmer places to prevent back pain. In addition, lack of Vitamin D also increases depression and increase your risk of death by 26%, according to the recent study of 14,000 Vitamin D deficient individuals in Boston.
You may also get Vitamin D from ready-to-eat cereals that are fortified with 10% of the DV for Vitamin D. The ideal serving to a good source of Vitamin D is ¾ to 1 cup.
Beef dishes and those with bits of liver also have Vitamin D found in them
Eat one whole egg daily. The egg yolk is rich in Vitamin D.
Drink one cup of nonfat, reduced or whole milk. These are rich in Vitamin D as well.
Consult with your doctor on the Vitamin D dosage that's appropriate for you and your situation. Excessive Vitamin D (more than 10,000 IU) may result to nausea, lack of appetite, constipation, vomiting, bone pain and weight loss. Excessive Vitamin D also causes kidney stones. It also increases the levels of calcium in the body, which then results to confusion and abnormalities in the rhythm of the heart.
The bottom line is you don't want to be Vitamin D deficient but, at the same time, you wouldn't want to overdose yourself in Vitamin D. The key is taking this "superfood" in moderation. Prolonged exposure to the sun before 10 a.m. proves helpful but watch out for some damaging UV rays from 11 a.m until 3 p.m., especially if you live in a tropical area.
Filed Under: Health & Personal Care
About the Author: Andrew Reinert is a health care professional who loves to share different tips on health and personal care. He is a regular contributor to MegaHowTo and lives in Canada.
Comments (0)