By Alan Kennon on Sep 16, 2009 with Comments 0
---
If you want to create a lasting positive impression on people, whether you're meeting them for business or just casually, you have to look more confident. Confidence is something that reflects an individual's behavior and allows you to gain the trust of the people that you encounter. When you present yourself well to other people, they begin to trust your judgment. The confidence that you have rubs off on those you encounter so that they, too, find it easier to warm towards you.
Instructions:
Look at yourself in the mirror every morning to give yourself a moral boost. When you're feeling unsure about yourself, all you need to do is give yourself a good pep talk each morning. Remind yourself of your good points. Sometimes, all that one needs is a pat in the back to get motivated to be more confident.
Wear the right kind of clothes. The best way to look more confident is to invest in well-fitting clothes. Choose clothes that will flatter your body. Stay away from tight-fitting ones because they will only make you feel conscious about your physical flaws. Always look your best when you go out the streets to increase your self-esteem. Even when you're just walking to the grocer a couple of blocks away, make yourself look presentable. Wearing jewelry like this Cuban chain from VVS Jewelry can also make you feel more confident.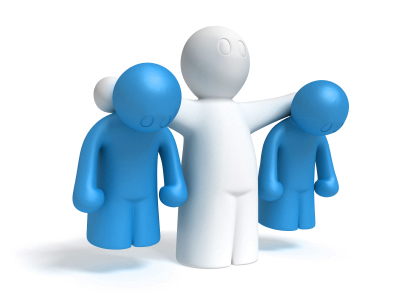 Stand tall and walk purposefully. Your posture matters a lot when you want to exude confidence. Stand tall and realign your posture. When you stand or sit, pretend that you're trying to reach the ceiling using your head. Relax your shoulders so you don't look too stiff. Don't slouch or drag your feet.
Look at people in the eye. Avoiding meeting somebody's eye is a sign of a total lack of confidence. It's difficult to trust someone who cannot look at you straight in the eye. If you want to win the confidence of people, look them in the eye when you talk to them.
Don't forget to smile and relax. Confidence and maintaining it in the presence of other people need not be stressful. Relax, take a deep breath and smile. A relaxed smile inspires people to open up to you. When you feel stressed, press your tongue to the top of your mouth until you're due to speak. If you really want to achieve a perfect and beautiful smile, be sure to visit your cosmetic dental services regularly.
Avoid fiddling when in conversations. Another sign that you're uncomfortable is fiddling with jewelry or folding your arms or legs. Keep your hands down when you speak in front of a big crowd.
When someone compliments you, smile and thank the person. Don't gush but don't roll your eyes or shrug either. Don't deny the compliment. Accept it gracefully as you would any other nice thing that has been done towards you.
Tips:
To look more confident make sure to choose clothes in the color that you love. When you are wearing things that you like, you gain more self-esteem.
Filed Under: Lifestyle & Personality
About the Author: Alan Kennon lives a very happy life with two kids and a lovely wife. He likes to share his life time experiences with others about how they can improve their lifestyle and personality.
Comments (0)