By Alan Kennon on Sep 16, 2009 with Comments 0
---
Having problems with your face? If you have a round face and do not like it then there are several ways for you to change that look and make your face look longer without having to go through a plastic surgery or face lift. There are two possible options of how to make your face look longer without surgery. First is by how you will apply make up and the second is by how you will wear your hair. For more instructions on how this can be done just follow the steps in this article.
Procedure:
What you will need:
Bronzer
Flush
Foundation or powder
Instructions
You should put foundation or powder on your face first. Choose the foundation that is the same color as your skin tone so the bronzer will have a good effect. The foundation will also remove oils on your face which could cause the bronzer to smudge.
Face the mirror and look for the shadows in your face. When you see the shadows, apply the bronzer. You should begin applying the bronzer above your temples, then under your cheeks, around your nose and below the jaw line. Make sure to apply the bronzer at a sharp angle in the direction of your hairline.
So you can make your nose look thinner, you can just dust the bronzer on the sides of your nose then move up to the brow bone specifically the inner corner.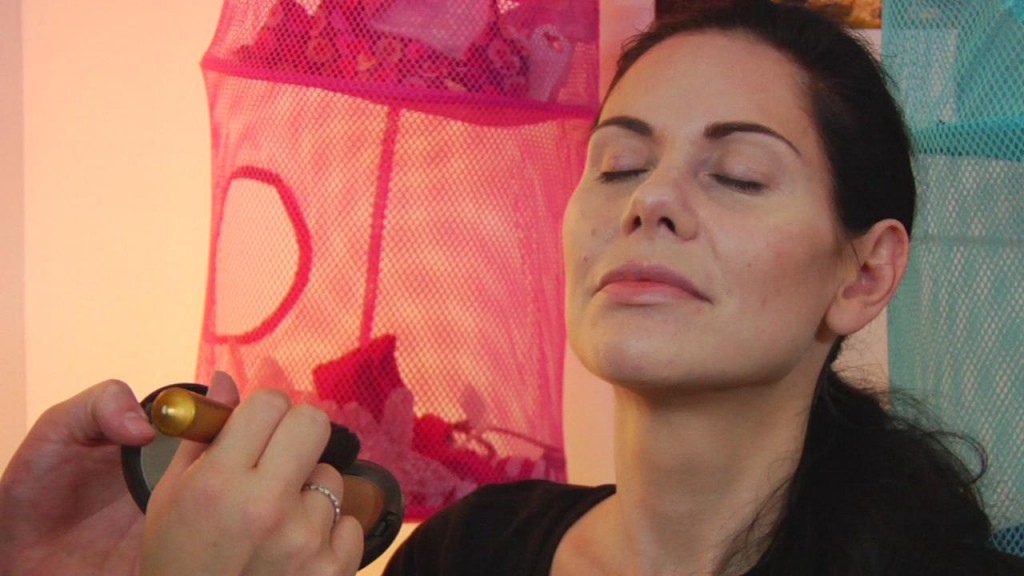 4. For your face to look longer you should apply the bronzer from your cheek bone to your jaw line. So that your jaw line will not be emphasized in the process you can bring the bronzer down your neck.
If you are not satisfied with applying make up then you can have a hair cut that will make your face look longer. If you have a round face then the best hair style for you will be soft graduated layers which can make your face look longer or you can also try the wispy and tapered ends style.
If the shape of your face is square then the ideal hair style will be short and spiky cuts or long and sleek styles with layers starting at your jaw line and downward. If you have an oval- shaped face then the angular bob hairstyle will do.
Another way you can try to make your face look longer is to accessorize. Wear the right earrings that can make your face look longer. Wearing long dangles can add height to your face. If you're dissatisfied with the appearance of your neck and jaw, you may consider getting a neck lift Louisville surgery.
Tips
Choosing the right color of a bronzer is a bit tricky so if you are blonde then the best color for you is the pink bronzers, and the honey- colored bronzer best fits for those who have fair skin.
If you are a brunette then choose more orange bronzers, and amber or tawny bronzers will look better if you have a dark skin.
Warnings
Do not apply too much bronzer on your face because it will be too obvious.
If you have a round face then you should avoid blunt cuts and one- length hair style because this will only emphasize the roundness of your face.
Filed Under: Lifestyle & Personality
About the Author: Alan Kennon lives a very happy life with two kids and a lovely wife. He likes to share his life time experiences with others about how they can improve their lifestyle and personality.
Comments (0)