By Bruno Silva on Apr 20, 2010 with Comments 0
---
Most travellers look for casual work, which requires few skills or commitment. Here are some of the jobs you could consider:
Farm work
Farmers often need a few extra pairs of hands, especially at busy times such as harvest or planting. Pay is usually low but you might get benefits such as free food and accommodation.
Child care
You might be able to work as an au pair or nanny. You stand a better chance of getting this work if you are prepared to stay for a few weeks.
Voluntary work projects
Examples of this kind of work include conservation, working with children, working with the elderly and so on. You probably won't be Paid for this type of work but you will usually get free food and accommodation.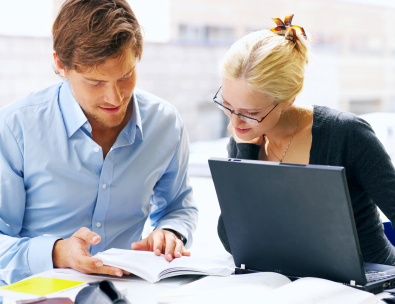 Building sites
Building sites in most countries often have demand for casual labourers. Make sure they operate to reasonable standards of safety.
Bars
Bars are always in need of part-time workers. This is an ideal type of work in tourist resorts. Do note, however, that the popular resorts have more than enough workers in the high season.
Hotels
Hotels are enthusiastic hirers of casual workers. You may be employed as a chambermaid, gardener, porter and so on. If you can speak the local language you may be able to get a job in reception.
Restaurants
Restaurants often need a lot of staff. You may get work as a kitchen porter or washer-up. Again, if you speak the local language you may get a job as a waiter or waitress or as a meeter-and-greeter.
Shop work
Shops often offer part-time and temporary work in the season. It may be difficult to get this work unless you speak the local language except, of course, if you work in tourist shops where your foreign language knowledge may be invaluable.
Jobs on boats
There are often jobs to be had in harbours and marinas, painting, de-fouling the hull, cleaning and so on. The best way of getting this work is to turn up and ask around.
Touting
If you are a determined type of person you may be able to earn money by persuading tourists to eat in certain restaurants, drink in certain bars or even view timeshare properties. Ask the owners if they need a tout.
Selling
In many resorts casual workers are employed to sell drinks, ice creams, sun beds and parasols on the beach. Note that you usually need a licence to do this.
Holiday centres
Holiday centres or camps often have vacancies for chambermaids, waiters and waitresses, porters and so on. If you can sing or dance, or teach a sport, you may even be able to get a job as an entertainer or coach.
Fast-food outlets
Fast-food outlets such as McDonalds exist in almost every European country and often need part-time and temporary staff.
Filed Under: General How To's
About the Author: Bruno Silva is an entrepreneur from Portugal with over 15 years of experience in Online Marketing. He is also a blogger and writes on variety of topics from online marketing to designs, cars to loans, etc.
Comments (0)