By Carl Tackett on Apr 20, 2010 with Comments 0
---
Where to go
It is a good idea to plan some sort of itinerary before you start. It may seem tempting just to take off and go where the fancy takes you, but this is a recipe for seeing a fairly small number of places – and at a high cost too.
It is much better to have some idea of a route before you set off. It will save time and be cheaper too. This is not to say you can't change your itinerary en route – in fact some of the best fun is to be had this way – but you should have an overall route in mind.
Remember, Europe is a big place. It is almost 2,000 miles from Dublin to Athens and 3,000 miles from Nordkapp in Norway to Gibraltar. So, unless you have a limitless amount of time you're not going to cover every corner in just one trip. Click here for information about dugnad in Norway.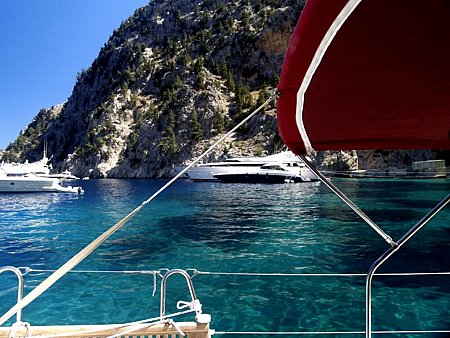 Here are some points to bear in mind:
What do you like to do? Are you interested in history, culture, general sightseeing or just having a good time?
How much time do you have? This is important bearing in mind the distances involved. It takes longer to travel in some countries than others. To do everything properly don't plan to travel more than 500 miles in one week.
How much money do you have? Yes, you can travel cheaply but it still costs money. If you are on a really tight budget it might be better to stick to one or two countries than try to do everything.
What time of year is it? Remember that the weather in northern Europe is not always pleasant in the winter, whereas in the summer you can go more or less anywhere.
What to see
It can be a little unrealistic to aim to go everywhere and aim to see everything. For example, if you go to Greece for two weeks you'll be hard pushed to see all the main ancient sites and enjoy plenty of time on the beach too. It's much better to have some sort of 'theme' for your trip to make the most efficient use of your time. Try to plan your trip around those activities that you can only do in the particular country you wish to visit. For example, you can only see the Vatican if you go to Rome, but you can spend time on the beach in any country.
To help you decide what to see consider these points:
What are your main interests? For example, museums, ancient sites or sporting activities and so on. Put them in order of priority.
How much time do you have? Remember that some cities, like Paris, could keep you occupied for two weeks but you can see the highlights of others, like Oslo for example, in half a day.
How much money do you have? Some attractions are expensive to see, whereas others are free. Most European countries offer admission to national heritage type attractions at bargain prices.
Are you travelling with others? It's important that everyone should have a say in what they want to see.
Filed Under: General How To's
About the Author: Carl Tackett is a travel enthusiast. He has traveled to over 50 destinations all over the world. Currently, he is residing in England. He loves to write about traveling and helping fellow travelers.
Comments (0)