By Carl Tackett on Apr 20, 2010 with Comments 0
---
Buying it cheaper
No matter how carefully you try to pack there will always be those things you cannot take with you and, of course, those things you forget. If you are on a limited budget you will want to obtain them as cheaply as possible so here are some tips on how to go about it.
Think twice about buying anything duty free, as it may be duty free but is rarely much cheaper at the end of the day. Similarly, avoid shops in tourist spots and major shopping streets.
It can pay to look for well-known discount chains (eg Monoprix in France). These usually offer cheap prices combined with reasonable quality. Alternatively, shop in small stores where you can bargain with the owner. In such places always offer to pay cash in return for a discount.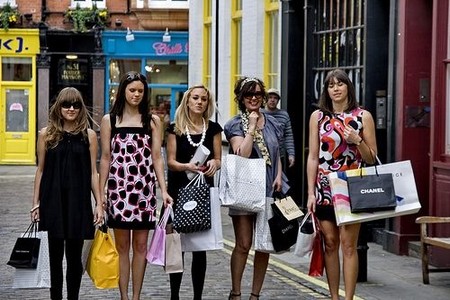 Buying from street traders and markets can be extremely cheap but check the quality of the goods before paying and check your change carefully. If buying large or costly items, such as a backpack, look for second-hand items in local newspapers or on notice boards.
Finally, use discount cards wherever possible. These are listed elsewhere.
Eating cheaply
Avoid buying too many snacks as they are usually more expensive than full meals.
As a general rule, avoid well-known fast food outlets. However, some of them do have special off-peak and promotional offers which are good value. Look for cafeterias in universities and colleges. They are sometimes open to students from all countries. Also, try back street cafes used by locals.
Look for 'all you can eat' deals which are popular in some countries. Or take the fixed price menu which is nearly always a bargain!
If you are really stuck, try soup kitchens and charity diners. Shopping for gifts and souvenirs
First of all, always shop around since prices of souvenir items can vary considerably. Avoid swish gift and souvenir shops which are always overpriced.
A good idea is to select something that you can use yourself on your trip and then give as a gift. Also, look for unusual 'free' souvenirs, such as pressed wild flowers or sea shells (but note some countries forbid the taking of rocks or pebbles from ancient sites). Photographs are some of the cheapest gifts and souvenirs available and are always appreciated by people at home.
Rather than lug around difficult-to-carry gifts and souvenirs send them back home by parcel post. Surface mail needn't cost much and they may well reach home before you.
If your budget is really tight then tickets, leaflets, receipted bills and postcards make a unique moment of your trip.
Filed Under: Uncategorized
About the Author: Carl Tackett is a travel enthusiast. He has traveled to over 50 destinations all over the world. Currently, he is residing in England. He loves to write about traveling and helping fellow travelers.
Comments (0)