By Roberta Southworth on Jun 16, 2010 with Comments 0
---
Dating is usually the starting point in a budding relationship. Most dates turn out successfully if done the right way, while some dates can be disastrous not only for you but for your dating partner as well, specially when you start noticing signs your in the friend zone.
We often hear the do's and don'ts of dating, but oftentimes we shrug them off and go on about our dates, handling them our way. Even finding someone to date can be complicated for some, but thankfully there are online options that could make it easier for some. As long as you do your research and are knowledgeable enough to be able to detect any online romance scam you could run into, this is something you can partake in safely. It's important to remain true once you find someone to go out on a date with, and certain tips and reminders are virtually universal.
Know the basics. If you are a girl, make sure you do not show up on the date enormously late. Women often like to make a grand entrance, but arriving more than 30 minutes late will not impress your date. Bring money and your phone with you. Remember that just because he asked you out, you are not assured until the end of the date if he will shoulder the bill. If you are a guy, you can pick your date up at her house or wait at the place where you're meeting for her to arrive. Bring your car, your money and your phone with you. If you are the one who initiated the date, be courteous enough to shoulder the bill. If she offers to share it, then it becomes your choice whether to let her do so.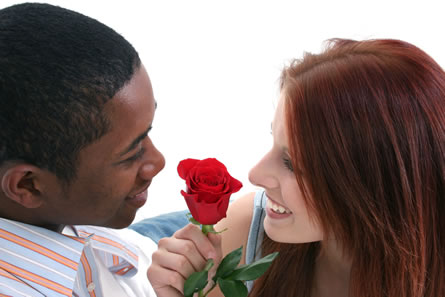 Watch what you say. If it is a first date nervousness might be unavoidable, but that should not cause you to talk too much. Avoid cursing or using foul language. Remember that you are to establish an impression. If you are dating a girl, make sure to treat her well and talk to her politely. If you are a girl dating a guy, make sure you talk to him with poise and grace. If you want to know how to chat with trending online apps, check this post where you can learn more about adult friend finder.
Dress appropriately. Make sure you are dressed for the occasion. If the date is to a basketball game, then maybe save the stilettos or your suit for the next outing. If it's a dinner at a fine dining restaurant, then store away your sneakers and baseball cap. Dress simply and as effortlessly as you can. You don't want to appear too excited, but you wouldn't want your date to feel like you didn't prepare for it by dressing sloppily.
Avoid talking about past relationships. You will only ruin the date if all you talk about is your past boyfriend or girlfriend. Your date did not agree to the date just to hear why you broke up or why you are still not over him or her. Talking too soon may do you and the date more harm. Your date should be a warm up and enlightening "getting to know him/her" time
Now that you have the idea of the do's and dont's in dating, try signing up to ArabLounge, the premier Muslim matchmaking site, and the largest network of Arab singles from around the world. You'll immediately gain access to a huge community of Muslim singles, just visit https://arablounge.com/muslim-men.
Filed Under: Family & Relationships
About the Author: Roberta Southworth is a psychiatrist by profession. She likes to help out people by writing informative tips on how people can to solve their family and relationship issues. She is currently staying in Ireland. She has 5 years of couple counseling experience.
Comments (0)