By Jason Prickett on Jan 15, 2010 with Comments 0
---
Installing Tile on Walls
The biggest problem with walls is that they are almost never per­fectly straight. At the corners, that means that one wall will not be plumb with another. It may be up to an inch out of line at the top, bottom, or even middle.
"Greenboard"—wallboard that has been treated to pre­vent fungus infestation—has long been used in wet areas such as bathrooms. The problem, however, is that greenboard is more easily susceptible to water damage than is regular drywall. If it gets wet, it's likely to cause rippling, bubbling, and crumbling. Don't use it as the moisture from the thinset could weaken it.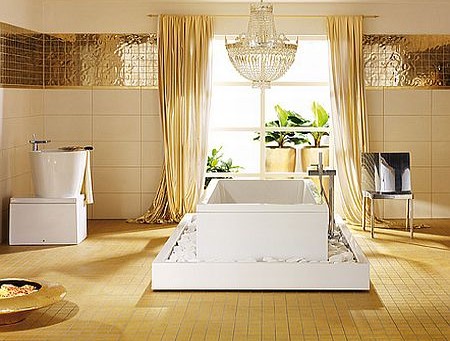 As with countertops, be sure to put the cut pieces toward the inside—near the corner of another wall—not at the edge of the work area. Always use a level to be sure that the tiles remain straight.
When tiling walls in a small area, such as a bathroom, always start with the largest wall first. Also, you may want to straighten the walls before beginning. It will save you an enormous amount of hassle later on.
Be careful when installing tile onto drywall. Yes, y0u J can do it, but the drywall must be firmly secured to the studs behind it. Don't rely on drywall nails; use long drywall screws instead.
Installing Tile on Floors
The big decision is whether to go with the existing floor or to rip it up. The safe answer is to rip up the floor down to the bare boards or concrete. However, if the existing surface is solid with no give or sway, you may be successful in laying new tile right on top of it. You can often save a lot of time and money in the process. Tile will stick to almost any dry, clean surface. (If you try laying tile on top of linoleum or old vinyl flooring, be sure to sand the surface so the adhesive will have something to grab onto.)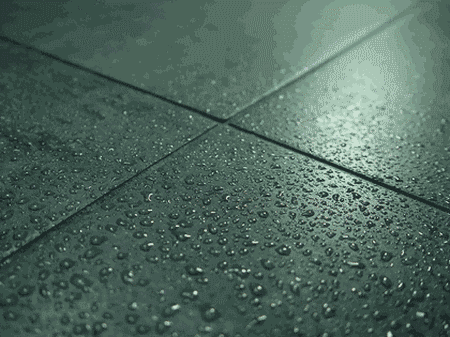 Be suspicious of existing floors in bathrooms. Almost 9 always there will be some water damage or rot. A good idea is to rip out the existing floor down to the subfloor in a bathroom just to be sure you've got a solid, dry, fungus-free surface.
Filed Under: Home & Maintenance
About the Author: Jason Prickett loves to write about home maintenance and stuff you can do yourself instead of hiring any professional. His step by step guides will assist you in completing your home maintenance tasks.
Comments (0)