By Marie Mayle on Oct 26, 2010 with Comments 0
---
Going bankrupt results in a series of consequences regarding your financial situation. This drastic solution might get you a fresh start, but your credit score suffers a major downfall and you'll have difficulties getting approved for a credit card. You will also have to pay high credit rates. Although you might find it difficult to rebuild your credit score after bankruptcy, you can take some specific steps to get on the road to financial recovery.
Furniture or appliance stores will often give you credit at a high interest rate after bankruptcy. You have more chances of receiving credit from a retailer than from other issuers. Buy something from the store with a significant down payment. This will help lower the overall interest rate you will pay and help you keep up with the payments over time. Your credit score will increase and you'll get back on the right track.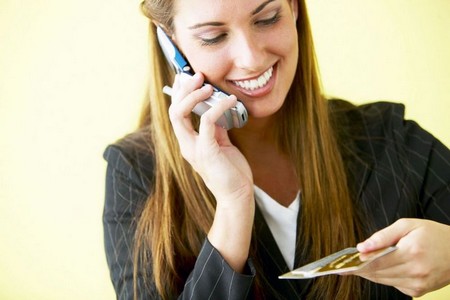 Though you might have trouble opening an unsecured credit card account, you have more chances of receiving approval for a secured credit card account. You will have to make a down payment to the bank, and you will get a limit on your credit card equal to the down payment. Check to see if you can switch the secured credit card account to an unsecured one. Some secured accounts have this option, and it means that if you make payments on time after a few months or so you can switch to an unsecured credit card account and take your deposit back. You will pay a high interest rate, but it will prove worth your while. Once you can make the switch, your credit score will boost.
Manage your finances carefully. You have a second chance of having a good credit history, so pay all your bills on time. Plan your finances so you're never late on paying your home mortgage, car loan, or whatever survived the bankruptcy. If you demonstrate you can effectively manage your finances, lenders will see you as a potential client and offer you good deals. Having new accounts will help with your credit score.
Keep an eye on your credit report, as errors do occur. You can get a free credit report every four months. If you spot any mistake, report it as soon as possible to the credit bureau. You will work hard to rebuild your credit history, so don't let errors in the system keep you down.
Ensure you take extra care with suspicious credit card offers. After bankruptcy you will likely receive a lot of offers for pre-approved credit cards. Read the contracts carefully and pay attention to the fees charged as well as the interest rate. You should also stay away from people promising to rebuild your credit score rapidly. There exists no quick way to rebuild a good credit history, so don't give money to people who say differently.
Filed Under: Uncategorized
About the Author: Marie Mayle is a contributor to the MegaHowTo team, writer, and entrepreneur based in California USA. She holds a degree in Business Administration. She loves to write about business and finance issues and how to tackle them.
Comments (0)