By Vanessa Page on Oct 26, 2010 with Comments 0
---
To improve job productivity by no means involves only setting up efficient systems of management; it also requires but also taking care of employees' needs. How your employees function plays a major role in your company's success. If you want to improve productivity on the job, keep in mind the needs of the employees.
Create a comfortable environment inside your company. Provide comfortable chairs as well as clean and quiet office spaces for each employee to focus on her task. Set up a clean rest room and lunch area in which the employees can have a break for awhile. Any discomfort in their surroundings can cause employees to work less efficiently.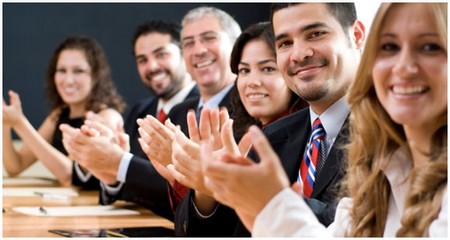 Analyze the company's current processes, how employees perform and provide service, and the current state of product sales. Study how the employees work and the methodology they use to get the task done. You must know how your employees perform. If an employee seems non-productive, study what barriers prevent him from getting more work done.
If you plan to incorporate new technology or a method to achieve higher productivity, always discuss how it functions. Make sure employees can access it and understand the method. Provide the necessary training to improve productivity. There also many tools you can use to maximize your productivity, visit https://www.rock.so/blog/remote-work-tools to find out about these.
Set productivity goals. Setting daily or weekly goals can give employees a benchmark to work toward. Avoid giving impossible goals. If employees know what you expect of them, they will achieve them more easily.
Allow employees to take breaks. Employees have time to get food, stretch and go to the restroom. Tracie Galinsky, PhD, in the American Journal of Industrial Medicine published a study stating employees who get two 15-minute breaks and four five-minute breaks each day work faster and improve their job performance. Allow employees to take breaks to keep energy levels up.
Utilize positive reinforcement. Giving rewards will encourage the employees to work harder. Provide bonuses or free food for every goal achieved. Offering top employees cash bonuses and the potential for pay raises based on good performance can increase job productivity.
Make sure you talk to your employees every day. Your employees remain the most valuable assets your company has. Make each and every one of them feel important and part of the business. Have them engaged when discussing business goals and new strategies. Remain open minded about their answers and insights.
Provide regular performance reviews. Your employees want to know how well they perform. Discuss performance issues and give employees opportunities to correct the behavior.
Remove any employees with low performances. A non-productive employee can impact the company's overall productivity. Hire a replacement if necessary. If you think your employees can still push through with the project, consider providing more positive reinforcement instead.
Filed Under: Work & Careers
About the Author: Vanessa Page works a career counselor in one of the leading firms in Los Angeles. She is also a blogger and gives tips on how people can tackle their work and career issues. She has 8 years of experience in this field.
Comments (0)