By Darlene Aronson on Oct 26, 2010 with Comments 0
---
Some people choose to represent themselves in personal injury lawsuits, while others want to know about Eric Ramos Law, PLLC. The latter usually happens when the case proves more complicated. Hiring a personal injury attorney should mean getting the help you need to make a good case and win the lawsuit. If during the procedures you feel unsatisfied with the way your attorney handles your case, you have a few options to try to improve the situation or just fire the lawyer.
Take some time to analyze why you feel unsatisfied with your personal injury lawyer. Make a list of reasons for which you think your relationship with your attorney has not proceeded in the way you expected.
Make another list stating your expectations. Think about what a perfect relationship with your personal injury lawyer would look like. This will keep your mind clear and organized for the next step.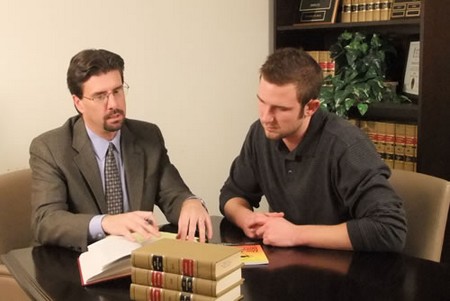 Talk to your personal injury lawyer about your concerns. Explain what you don't like in your relationship and how you would like things to go. Be concise and give examples of things you didn't like in the attorney's behavior or way of handling the case. Don't get angry or upset. You should have a calm and explanatory discussion. Ask your attorney's opinion about your concerns. If you will like to ask an expert for consultation, check the personal injurey attorneys in Las Vegas website.
Let the personal injury attorney respond. You need to hear her explanation before making a decision. Maybe you misinterpreted some things, or perhaps there exists a misunderstanding in the procedures. It could be it is not the lawyer's fault if things don't go as fast as you wish they would. Your attorney probably has a lot of experience, so listen to what he has to say.
Reflect on how the conversation went. Analyze whether your personal injury lawyer really heard and responded to your concerns and establish if her answers proved satisfactory. If you feel the response you got answered your concerns—and if you trust you will see improvements—keep your relationship with the lawyer. If you still feel unsatisfied after having the discussion, make a decision about firing the attorney and call an injury lawyer in richardson and get legal advice.
If your decide to proceed with another personal injury attorney, you might need to get some legal advice on how to end the relationship. It sounds like a vicious circle, but sometimes it proves necessary.
Take care in choosing your next lawyer. To make sure you don't end up in the same situation again, ask friends and relatives if they know a good lawyer. Ask how satisfied they felt with his services and explain why you could not find satisfaction with your last attorney. If you ever needed a lawyer for any other type of legal work, you can ask for references since lawyers know a lot of other lawyers. Try to get as much information and references as possible for your next lawyer, and discuss your expectations from the beginning with your new personal injury attorney. Or just click the following webpage for the best personal injury lawyer available.
Filed Under: General How To's
About the Author: Darlene Aronson holds a degree in English literature and is a college teacher in Texas, USA. She likes to help others by sharing her experiences in education and training field. She has written for many blogs as well as local magazines.
Comments (0)