By Jason Prickett on Mar 17, 2010 with Comments 0
---
If you like the furniture you own and it fits perfectly spatially, and proportion­ally, into your home then you are ex­tremely fortunate. Equally, if you had the time, experience and money to plan everything out first you may have been lucky enough to find exactly what you wanted. Most people spend a great deal of time moving their furniture around from one room to another and even outside their home, trying to decide where it looks best. So if you're looking for some unique and quality outdoor products, here are the best outdoor furniture in Melbourne also at the best possible prices. Feel free to check out what their offer!
Moving furniture about, at the very least, makes you reassess each piece and think about what you like and dislike about it. At best it helps train your eye so that you get used to looking at furni­ture in a critical way – a skill most of us have not acquired.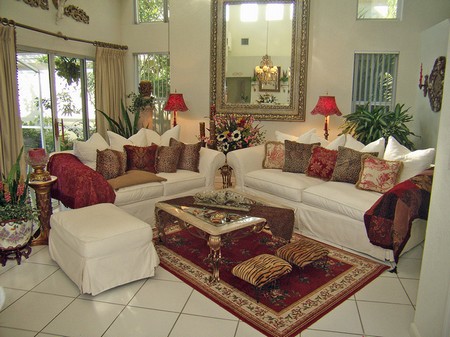 If it sometimes seems as if your home is never going to finish evolving, take hope. Getting the basics right and working out the overall feeling you want your home to have takes time. Mean­while it is important to arrange the rooms so that after each change they look finished to the outside world, even though you know they are not. This is not difficult provided your furniture can be shifted around from room to room, or you improvise furniture, which will mean little extra expenditure and hope­fully a lot of fun.
New ideas for occasional tables
You can never have too many small fill-in tables for coffee trays, drinks, lamps, telephones etc. Yet, because they are mostly modern, it could take quite some time before you can find any you like enough to buy.
A large picture frame can make an excellent temporary coffee table. Two battens of 1 in by 1 in (2.5 cm by 2.5 cm) timber fixed across the back can be used to fix on the legs. These can be bought separately or removed from an existing table. Fill in the middle with a mirror or a sheet of glass covering a collage of favorite images or a piece of left-over curtain fabric for a coordinated look.
The bar stools turned upside-down with a dart board on top makes another useful small table. Drape it with fabric, making sure the fabric touches the ground all round, and you have a very cosy bedside table for the guest room.
The same idea can be used for larger tables. You can either buy a cheap ply­wood table and cover it with fabric or you can make your own hardboard top cut to the required width with a stand for it to sit on. In either case, use lots of fabric – preferably one layer draped over another so the effect is generous. An old trunk covered with a thick layer of interlining fabric and then draped with a large tablecloth over it also makes an excellent addition to a room.
Seats
Use an old door to improvise a low-level sofa. Remove the hinges, lock and handle and set in four or six dowel legs. Place a thick sheet of covered foam on top, make some bolsters for the back and sides, throw plenty of scatter cush­ions on top and you have an extra sofa. A fitted valance around the base of the door will elegantly cover the legs.
A chest-of-drawers can always be cut in half horizontally and a sheet of strong plywood placed on top of the bottom half to make extra seating, especially in a child's playroom.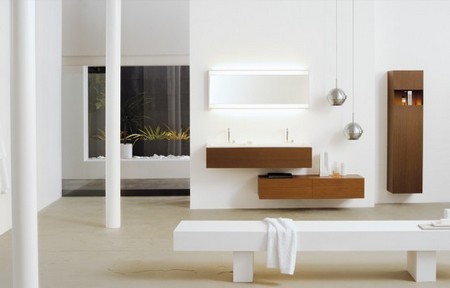 Pictures
If you have no pictures you may find bare walls better than a compromise. But if you feel they look too spare and intimidating you could buy some old picture frames and fit mirrors into them. Another idea is to choose some interesting wallpaper samples, ask the stockist for decent sized samples and frame them as if they were abstract art.
For the hall, kitchen or bathroom, a painted or felt-covered board, criss­crossed with tape, can add interest if filled with your latest snapshots, children's drawings or letters which need to be answered.
Filed Under: Home & Maintenance
About the Author: Jason Prickett loves to write about home maintenance and stuff you can do yourself instead of hiring any professional. His step by step guides will assist you in completing your home maintenance tasks.
Comments (0)