By Vanessa Page on Mar 17, 2010 with Comments 0
---
Some people think that a professional-looking resume should exclude volunteer work experience since employers look for experience in related paid jobs. This is a misconception, because the truth is that employers appreciate it when your resume reflects your admirable sense of volunteerism.
Show values
When you write down your volunteer experience in your resume, remember to highlight the roles that you played, and how your work has made an impact on the lives of many people. Your employer would like to know this because it shows him the values that you have. At the onset, the fact that you have volunteered for a particular activity shows a prospective employer that you care for the community. It tells him that you are a team player, and that you are not afraid to do the dirty work just to reach your goal.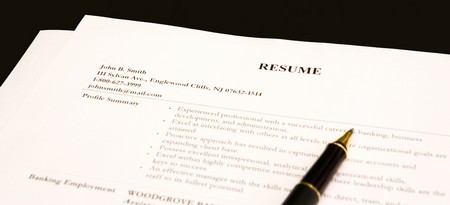 Highlight your passion
Writing about your volunteer work shows your employer that you are a go-getter because you work very hard for the advocacies that you care about. This will work as an advantage for you, because most employers like to hire people who are driven. Remember though to take the neutral side when phrasing sentences to describe your volunteer work. This is to ensure that you will not be stepping on some toes when you apply for a job. After all, people think differently, and your employer might not be agreeable with the issues who stand for. Nonetheless, if your description of your volunteer work is centered on your skills and your learnings, then there should be no problem.
Focus on skills that can be utilized on your job
A potential employer would want to hire someone who is organized, flexible, committed and most of all, someone who knows the value of teamwork. If you have had volunteering experience, chances are, you have been submerged into a lot of roles. You might not have noticed it, but you might have led working teams, put up events, rallied a lot of people and raised funds for a variety of projects. All these have trained you to be efficient and to be a good leader. These skills are sought by employers, because these skills are needed for all kinds of jobs. Remember to highlight, most especially, those volunteer work that are related to the job you are applying for.
When writing your resume, do not be afraid to showcase your volunteer work experience. But do not list down everything, lest your resume will look like a litany of your entire life! It would be best to make a separate list first and then select from there those that you feel will create the most positive impression about you.
Provide short descriptions of your roles in each. Employers are busy people and it would be great to give them a brief overview of your participation in volunteer work.
Spell out everything and do not abbreviate, especially with names of organizations. Most importantly, include character references from heads of those organizations that you have volunteered in. They are your proof that indeed you have performed well despite the fact that you were unpaid, how much more when you will get paid?
Filed Under: Work & Careers
About the Author: Vanessa Page works a career counselor in one of the leading firms in Los Angeles. She is also a blogger and gives tips on how people can tackle their work and career issues. She has 8 years of experience in this field.
Comments (0)