By Andrew Reinert on Apr 08, 2010 with Comments 0
---
A baby at birth knows nothing about the world. To develop normally he must learn. The only way he can learn is by taking an interest in his surroundings. For this reason every healthy baby is born curious.
Curiosity is an important factor in child development. Without it the infant would not begin to explore his world: feeling, tasting and touching all the things around him, trying to find out more about them. As he grows he begins to crawl or shuffle about and eventually he walks. His new mobility enables him to make further discoveries. When he becomes able to use and understand language, he is well on the way to making sense of the world.
Every mother watches her child pass through these stages towards independ­ence with delight and some anxiety. The young child has no sense of danger and risks injuring himself. He must be watched constantly, yet he must be allowed to be adventurous. Exploring and finding out are vital to his development.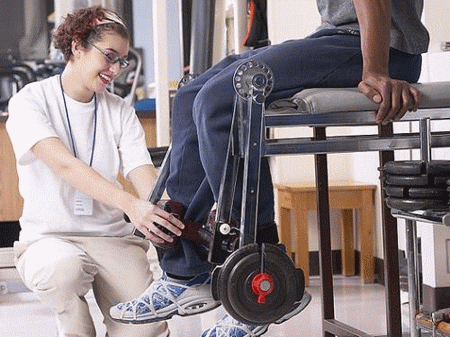 Difficulties with learning
If his basic needs for food, exercise, fresh air and shelter are met and if he is surrounded by love and affection, the healthy child develops normally. Sometimes, however, mental or physical handicap interferes with the process of development. Although handicapped children are usually still curious, their ability to learn is in many cases impaired to some degree.
Handicap may vary from a minor disorder of function to some major disability which can never be completely overcome. The child born deaf or blind, for instance, has clear and possibly permanent obstacles to learning at the same rate as other children. But where handicap is the result of illness or injury, the child may regain his previous rate of learning in time. Whatever the circum­stances, the aim of care is the same: to encourage the child to develop and learn as fully as possible, using whatever means may be available or appropriate; and by so doing allow the child to live as full a life as possible while safeguarding his self-respect and developing his independence, you can even get extra help by getting a Free Disability Benefits Case Evaluation.
Some children fail to progress in their development because of a mental handicap. Many such children seem curious but are not able to learn normally; their mental age is far below their actual age in years.
Mentally handicapped children are often loving and affectionate, but their presence in a family can impose a great emotional strain. Families in this position should call on the support and advice of professional workers, so that they can be taught how best to help their child, themselves and their families, and also be helped to build up reserves of love and patience.
For these special children every step in the learning process is hard won, and for the parent or volunteer the pace may seem very slow. The degree of handicap will govern the child's rate of learning, but even the severely handicapped child can usually master simple skills: he may eventually be able to feed and dress himself and carry out simple, repetitive tasks. However limited his potential, he must be helped to develop it to the full.
Toys and play
All children learn through play and the tools of play – toys. Where there is handicap the selection of toys can be an integral aid to a child's development. A toy must match the mental age and ability of the child: if it is too simple it quickly becomes boring, if too difficult it causes frustration.
Toy libraries
There are some 1,000 toy libraries in the country. These not only provide a wide selection of toys suitable for different types of handicap, but also give help and support to the families of the children. Many toy libraries are run by volunteers, who advise on the most suitable toys for any one child, but there are often professional workers such as teachers and specialist health visitors also on hand. Parents of handi­capped children often feel isolated and set apart, but in the informal surroundings of a toy library it is easy for families to meet and give mutual support and understanding. Both parents and children get the opportunity to experiment with a wider selection of toys and play equipment than is normally available in the home, and the library may even create or adapt a toy especially to meet the needs of a particular child.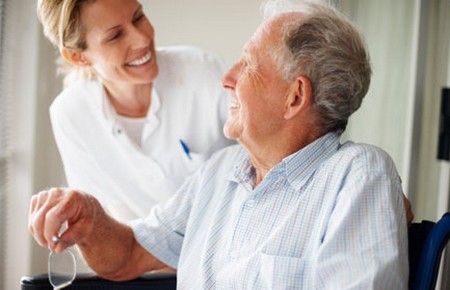 Babies and young children who have not yet reached the stage of making eye contact or of reaching out and handling objects can be helped by toys that make them look and touch, and so experience pleasure. A textile block, each side covered in a fabric of a different colour and texture, develops recognition; these textures are also particularly useful for teaching the blind. Rotating mirrors which catch the light and reflect objects attract attention, and also help the visually handicapped child by maximizing the light available. Suspending objects of different shapes, colours and textures on a rail makes them easy to reach, while their dangling movements attract attention and their colours and textures stimulate the child. Children with poor hand control need toys that are firmly fixed with suction pads; those with limited movement need toys that are easy to reach. Poor coordination and manual dexterity can be improved with a series of toys of gradually increasing intricacy, with each one needing finer movements than the last. Toy libraries can also offer battery-operated toys with delicate pressure switches to children with severe weakness: often these are the only toys suitable for them. For all these children, the toy library provides the pleasure of the visit, the excitement of choosing the toy, and the fun of being with other children while they are there.
Filed Under: Health & Personal Care
About the Author: Andrew Reinert is a health care professional who loves to share different tips on health and personal care. He is a regular contributor to MegaHowTo and lives in Canada.
Comments (0)