By Andrew Reinert on Apr 08, 2010 with Comments 0
---
Recreation means exactly what it says: re­creation. It covers any activity that is found to be refreshing and renewing. Patients need it as much as anybody else, but many find it almost impossible to think up stimulating ways to pass the time, or to arrange activities for themselves.
As a volunteer you have a very special part to play in helping with recreational activities. You may just be concerned with the needs of one patient in the home; on the other hand, many volunteers visit hospitals and homes for the elderly or disabled to talk with patients, write their letters and play games with them. Others are asked to help with group activities such as sing-songs and outings. Their involve­ment is invaluable not only for the patients but also for those nurses and helpers who staff the homes and hospitals.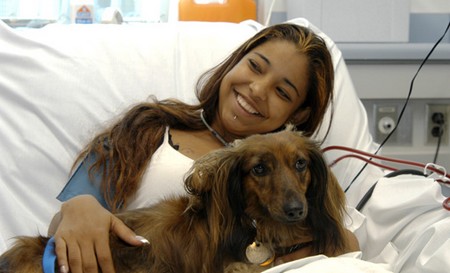 Planning recreation
Recreation must be carefully planned and designed to suit the patient's particular need. The better you know an individual, the more accurately you will be able to tailor your suggestions to his needs, but there are several general points to consider.
Much will depend on the patient's age and sex as well as his health. Most import­ant, what are his interests and what facilities are available for him to pursue them? If illness has imposed limitations – mental or physical – on his ability to pursue his interests, these should be considered. In certain cases it may be possible to combine recreation with the patient's rehabilitation: something as easy as going for gentle walks, for example, may give the patient pleasure and help him to regain fitness.
Stages of illness
The amount of time during the day that the patient has to spend on recreation and the enthusiasm he displays will partly depend on the stage of his illness.
At the height of his illness the patient will tire easily and his powers of concentration may be reduced. Even at this stage planning some recreation into his day will help to counteract the debility and depression felt during and after an illness.
Radio and television demand no physical activity and can be very useful in amusing someone who is ill or elderly. Many housebound people find comfort in participating in broadcast religious services; [others find it pleasurable to watch sport. Every effort should be made on your part to avoid meals or nursing care during the patient's favourite programmes. Make sure that the television or radio is properly adjusted and that it is neither too quiet nor poo loud. If the patient cannot reach the controls, be available to switch off or over when he tires. If the patient loves music and a record- or cassette-player is available, put on his favourite records; if he is in hospital enquire if the hospital broadcasts a request programme on its own wavelength.
Patients who can hardly move because of weakness or paralysis can derive a great deal of pleasure from bird life. Hang a nut basket or piece of fat near the patient's window and keep the bird table stocked with bread and seeds. An extraordinary number and variety of birds will be attracted to it. These patients may also take pleasure in watching a few fish in a bowl, or even just having a new picture to look at on the wall; these can often be borrowed from a local picture library.
Once the patient is capable of greater concentration, he may want to start reading again. The short articles of a magazine or newspaper may be easier for him to absorb at first than a full-length book. Or consult the local librarian and try to get hold of some art or travel books with more pictures than text. These are often of interest to the patient, especially if you can chat together about places you have visited. The patient may, of course, have his own ideas about what he wants to read/which you must respect. If his sight is poor, try to borrow large print books from the library.
Remember that all large books are heavy and the patient may need to prop them up against a bed-table or a pillow.
There are specially recorded readings known as talking books now readily available; the totally blind may be supplied with a machine to play them. Some areas even have a weekly or monthly talking newspaper with all the local news.
Many women, and some men, may be interested in knitting, crochet or needle­work. During illness they might be diverted by learning a craft they haven't done before – macrame, for example. A walk round a good handicraft shop will keep you up to date with new ideas.
Some patients may be attracted by jigsaw or crossword puzzles; others may be stimulated to draw or paint. The patient will probably enjoy a game of cards, chess or "Scrabble" if you or a friend can be per­suaded to drop in for an hour or so. People in hospital eagerly await the trolley shop to buy writing paper, soap and other small necessities. The housebound can derive the same pleasure from shopping by post. This allows them to choose things for themselves and to plan small surprises for other members of the family at birthdays and Christmas.
Activities for the convalescent
As convalescence progresses and the patient begins to be up and about, a walk in the garden to see the flowers and the vegetables creates an interest and a sense of achievement. The keen gardener will enjoy gardening programmes on radio and television and will gladly read gardening books, but even more, he will appreciate a vase of flowers from his own garden or an indoor plant to tend. The elderly or handicapped may be able to continue gardening if there is a raised flower-bed or if they are supplied with a suitable kneeler -some types have handles to help the user lower himself down and then get up again afterwards. Light tools will help someone with weak limbs and hands.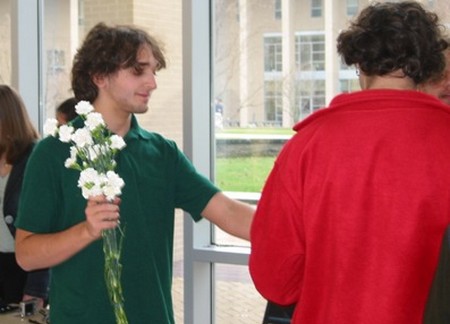 After a long illness a walk as far as the pillar-box or round the block is a great boost to the patient's morale. A short car ride can also be very pleasant, especially if the driver uses a little imagination, and can take the patient into the countryside.
If patients are severely handicapped or need activities to get stiff limbs moving again, the occupational therapist will give help and advice. You only have to think of the Olympic Games for the Disabled to see what can be achieved in spite of difficulties. At the same time you should be realistic: just as most ordinary people are unlikely to compete in the Olympics, most of your patients will not reach Olympic standard either. The important thing, in this as in all recreational activities, is to capture the patient's interest and relieve the tedium of illness for a short period. If you are suc­cessful in this aim, all the energy you put into planning interesting and varied activities for him will be well worthwhile.
Filed Under: Health & Personal Care
About the Author: Andrew Reinert is a health care professional who loves to share different tips on health and personal care. He is a regular contributor to MegaHowTo and lives in Canada.
Comments (0)