By Alan Kennon on Oct 18, 2010 with Comments 0
---
Few people in the world haven't heard of Heidi Klum. A highly popular supermodel, Klum gained most of her notoriety for appearing in Victoria's Secret campaigns. In addition to her beauty, Klum has excellent modeling skills and a strong and charming personality. If you want to model like Heidi Klum, you will need to work hard. Follow these steps to find her level of success.
Test your modeling abilities. You need to meet some physical requirements as well as have a photogenic appearance. Ask a friend to take some pictures of your in different poses and remain realistic about how you look in front of the camera. Don't forget to also get a close head shot and see how photogenic your face appears, as models usually must include these types of photos in their portfolio.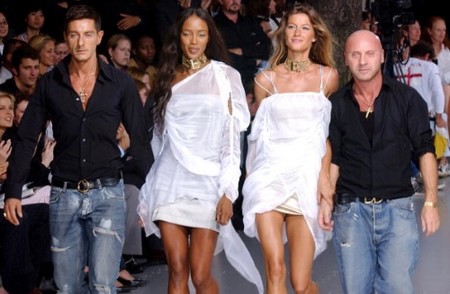 Heidi Klum first entered a modeling competition in 1992. Do the same! Enter modeling competitions to get experience, exposure and an idea about the chances you have of becoming a professional model.
Look for modeling agencies and meet with agents about your career. Getting a modeling agency to sign you means you will have better representation in the fashion world, get more jobs, and have protection against potential scams. Heidi Klum started off as a German model but relocated to the U.S. When she changed continents, she made sure she had good representation and a competent lawyer.
Look at how Heidi Klum pursued her career and the steps she took along the way. The success of a model does not stand in physical qualities alone; rather, it also involves making the best out of your talents.
Make friends in the modeling world. When you participate in modeling competitions or attend auditions or casting calls, look for the most talented and beautiful models—then make friends with them. You will appear even more attractive by association and can also learn a few things from your new, more experienced friends. Don't forget that Heidi Klum has friendships with other supermodels such as Allessandra Ambrosio, Karolina Kurkova and Izabel Goulart.
Study Heidi Klum's photographs and notice how playful and happy she always looks. She brings her personality in front of the camera, and that makes her even more beautiful and photogenic. Try to do the same, practicing your poses and the expression of your eyes.Try to learn to convey as many emotions as possible. Professional models can skip from happy to angry in seconds, if the photographer asks them to do so.
Take care of your hair, skin and overall appearance. Notice that Klum has beautiful long hair that helped her look playful and sensual for Victoria's Secret photo shoots. She also has a fit and toned body, so exercise and eat a balanced diet. Visit Klum's website at ttp://www.heidiklum.com/ to read more about her career, study her pictures and watch her videos.
Filed Under: Lifestyle & Personality
About the Author: Alan Kennon lives a very happy life with two kids and a lovely wife. He likes to share his life time experiences with others about how they can improve their lifestyle and personality.
Comments (0)