By Andrew Reinert on Feb 24, 2010 with Comments 0
---
Supportive though your partner, friends and family may be, some of your nearest and dearest may appear insensitive to your needs. This may simply be because of their own desire to put what has happened to you behind them and re-establish a sense of normality. A gentle reminder that you still need help and support may be all that is needed to get a more sensitive response.
If you live alone, friends and relatives are likely to be your main source of support. You will probably find that many friends are more than willing to lend a listening ear or help you in some practical ways, but some will not want to appear intrusive or think that you want to forget about your disease. If people aren't forthcoming, Tri-County Heart Institute has a team of compassion cardiologists who will look after your heart health.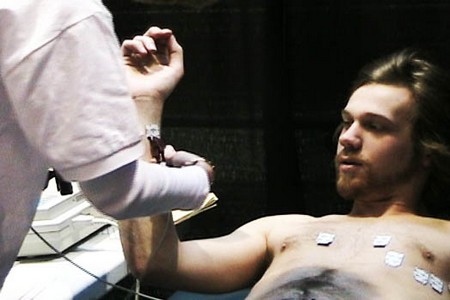 It can sometimes be helpful to talk to someone outside the family, such as a cardiac nurse, a specially trained counselor or health visitor, as Carolyn found out: 'I wanted people to listen but I felt some of my friends and family didn't understand because they don't know what it was like. Some were more receptive than others. Other people think you're all right now, but you do need a sympathetic ear. It was good to have someone outside the family, someone who was impersonal. I felt she really did understand. She was very gentle and that was just what I needed.'
John says: 'I used to talk to Ali (the cardiac counselor). I felt it was safer to talk to someone else. Fiona, with the best will in the world, didn't know what the answers were.'
Fiona for her part found it helpful to write things down after John's second bypass: 'I didn't want to offload my worries on to the kids, even though they were older. I thought I couldn't start blobbing in front of them but I did need someone to talk to. John and I would always sit down and start bantering with each other after the kids have gone to bed. Now he was in hospital there was no one to do that with. I didn't want to start ringing friends and relatives at that time of night, so I used that time to keep a diary. For me it served two purposes. The first was to ease my anxiety. The second was to see his progress. Although it didn't feel progress at the time – it felt very slow – it was almost like a map of how it was going.'
oni/s clenching your teeth, frowning, tapping your fingers or foot, hunching your shoulders and so on and then make a conscious effort to relax.
If you find it helps you may like to enroll on a de-stressing course, buy a tape or investigate a technique such as yoga or autogenic training. Relaxation should help lower blood pressure, but this should not be interpreted as lying around doing nothing all day! Physical activity is also an important factor in the health of your heart.
extre4 x/and demanding period. We would have dearly liked to have someone to turn to for comfort and support who had either experienced it themselves or at least understood and had the time to talk to either of us.'
Filed Under: Health & Personal Care
About the Author: Andrew Reinert is a health care professional who loves to share different tips on health and personal care. He is a regular contributor to MegaHowTo and lives in Canada.
Comments (0)