By Andrew Reinert on Feb 24, 2010 with Comments 0
---
In a perfect world everyone who has experienced a heart attack would receive high quality aftercare and follow-up. British family doctor Hugh Bothell outlined the ideal scenario in an article in the British Medical Journal in 1996: 'Cardiologists in district hospitals could coordinate their aftercare, general practitioners could visit patients soon after discharge; and follow-up in outpatients could be with a doctor of at least registrar status, with encouragement to attend the rehabilitation programme. Finally, general practitioners could organize a follow-up programme that would check on and treat risk factors, review drug treatment and monitor new symptoms. Unfortunately, as Bothell goes on to point out, too few people who have had a heart attack receive treatment of this quality, but with new technology doctors can use a configurable remote patient monitoring system to ensure that their patient is fine from home.
Dr Chris Isles outlines a more typical scenario based on his experience of working on a Coronary Care Unit: 'If they are lucky people get ten minutes with the consultant where there is pressure on them to say everything is fine. Then they go home and again if they are lucky they get ten minutes at the clinic where they have an exercise or treadmill test and then they are expected to get on with it.'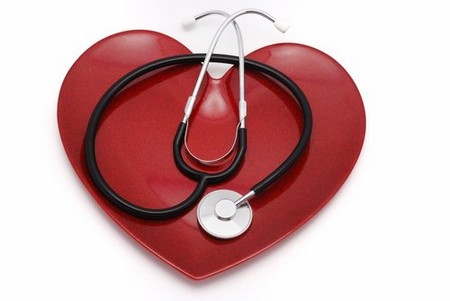 Thanks to the efforts of some healthcare professionals, heart disease charities and pressure groups efforts are now being made in the UK to develop national guidelines and standards for care and rehabilitation. However, there are still gaps in services in many areas.
You may find it especially difficult to get your needs met if you are not the traditional white, middle-aged, male heart patient. A number of studies have shown that women, older people, people of African-Caribbean and Asian origin often miss out. Other people who may benefit from rehabilitation, according to Professor David Thompson, but may not always get it, include people who are especially anxious and cautious as a result of their heart condition, people with medical complications of heart disease, and those who don't live near to a hospital.
If you belong in any of these groups you may need to make an extra effort yourself to ensure that you get the best possible care at this important time in your life. This can be difficult if you are feeling under par or lacking in confidence. In this case your partner or a friend may be able to speak up on your behalf, accompany you when you visit the doctor and find out what
Like you, your partner may find it hard to come to terms with what has happened. He or she may experience a similar mixture of emotions. These can include grief, depression, anxiety, anger and a feeling that life has spiraled frighteningly out of control. Because you are the one who experienced the actual attack he or she may feel unable to share these emotions for fear of upsetting or worrying you. 'Although I tried to be supportive and cheerful,' Linda says, 'it was an extremely exhausting and demanding period. We would have dearly liked to have someone to turn to for comfort and support who had either experienced it themselves or at least understood and had the time to talk to either of us.'
Filed Under: Health & Personal Care
About the Author: Andrew Reinert is a health care professional who loves to share different tips on health and personal care. He is a regular contributor to MegaHowTo and lives in Canada.
Comments (0)