By Jason Prickett on Aug 05, 2010 with Comments 0
---
You may have silver-plated items at your home. They look beautiful and people like to keep them. But if these items are exposed to open air, silver starts tarnishing. As a result the items may get spots on them of varying colors. They can be of black, brown or yellow color. If this has happened to your silver items, do not worry. These spots can be removed. Just follow the steps given below to get these spots off your silver plated items:
Procedure:
First of all you should have knowledge about the preventive measures. You can get guides from the internet about handling your silver items. Use the items frequently; this will lessen the possibility of silver getting tarnished. Try to wash the silver plated items with hands instead of by dish washer. Do not polish the silver items more than two times a year.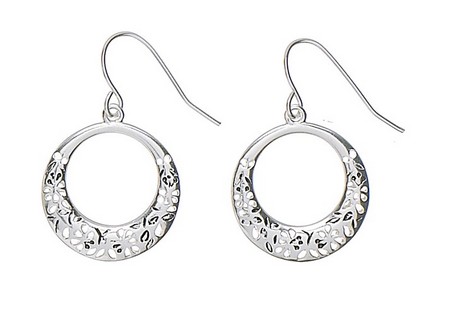 You should select the best brand of silver polish. You can find various brands in the market but the recommended are Twinkle Silver Polish Kit and Weiman Royal Sterlin Silver Polish.
Collect the silver items. Find out which items have silver tarnished and which do not. Try to inspect all the silver plated items in a single sitting.
Wash out all the rust on the affected items. You should wash them with a warm mixture of water and detergent. Now use a soft cloth to dry all the items.
Using a soft cloth apply polish on the affected items. Remember to polish the tarnished parts well. You should polish the items firmly and in a way that all the area is polished. Now buff these polished items with another piece of soft cloth.
Drop these items in fresh water and then take them out after a while and dry them with another soft cloth.
What if the stains are still visible? You can now use silver dips for this purpose. Purchase the silver dips from market. You have to rinse the silver item in the mixture. This mixture includes strong chemicals so put protective gloves on your hands before adding the items in the mixture.
Now store the items in some secure place. The place should be free of moisture and air. Thus after drying the items with the soft cloth, wrap them in tissue papers and put them in some air tight bag. Also never place the silver items and stainless steel items each other. This will immediately tarnish the silver on the items.
Along with all these instructions, remember always to read the user manuals of the items too.
Filed Under: General How To's
About the Author: Jason Prickett loves to write about home maintenance and stuff you can do yourself instead of hiring any professional. His step by step guides will assist you in completing your home maintenance tasks.
Comments (0)