By Alan Kennon on Oct 18, 2010 with Comments 0
---
The world-famous supermodel Tyra Banks created the competitive reality show America's Next Top Model to give a chance to young beautiful women to find success as models. Women of different backgrounds, shapes and sizes compete to prove they can make it in the fashion world. If you think you have a shot as a great model, follow these guidelines to enter the competition.
Go to the CWTV website (http://www.cwtv.com/) and click on the Shows section. Select America's Next Top Model to get all the news and information about the show. Find out when the show will next start taking application and organizing auditions. Get the application form and print it out.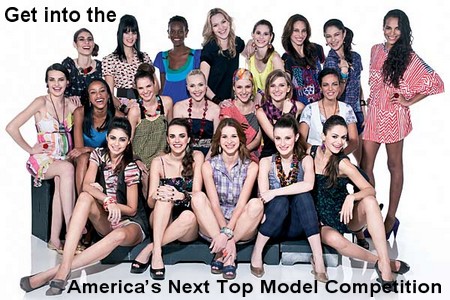 Ensure you read all the eligibility requirements on the form. Make sure you agree to everything it says and are fit to apply for the show. Only after reading everything should you fill out the form.
The application has 72 questions you'll need to answer. Be patient and honest in order to create a top-notch application. Take your time to think about every question, and don't lie or misrepresent yourself on the application form. If you are not honest, that might come up later in the process and cause you to lose your chance at participating in the show.
If selected, you will probably have to travel to other countries. You will need a passport, so makes plans to secure one immediately.
Besides the application form, you'll need to send some photos and a video to show your talent. The photos should include a head shot, a full body shot and a swim suit shot. To have the best pictures possible, try to get a professional photographer to help; further, have professionals do your hair and make up prior to having the photos shot. If your budget doesn't allow for that, check for some tips online to make your hair and make up suitable for a photo shoot, as this requires different styling compared to what you do in your day-to-day life.
The video you send along with your application should not exceed three minutes. Note the show accepts video in VHS format only. Practice before shooting the video. Put on high heels and make sure you have a runway walk. The video will show if you have what it takes to enter the America's Next Top Model competition, so take some time to prepare what you'll do on screen during those three minutes.
Before you send out the application, don't forget to sign and date the Release and Waiver form. Send the application form, photos and video to the address America's Next Top Model provides. You can find the contact details for different cities on the America's Next Top Model website (http://www.cwtv.com/shows/americas-next-top-model).
Filed Under: Lifestyle & Personality
About the Author: Alan Kennon lives a very happy life with two kids and a lovely wife. He likes to share his life time experiences with others about how they can improve their lifestyle and personality.
Comments (0)