By Alan Kennon on Oct 18, 2010 with Comments 0
---
Many fashion designers exist around the world, but only few of them grow as successful as Armani, Karan or Versace. Fashion designers create unique and modern designs and style using their artistic talents and skills. Most of the designers' work targets a large market of manufacturers and limit their designs to basic clothing. These tips can help you follow in their footsteps.
Determination remains a major ingredient to achieve success. This inner drive makes you stronger to compete and succeed in this field. The competition will prove tough; it takes a lot of willpower to conquer and come out on top. Be open and truthful with yourself about your talent for sketching and keenness for design and details.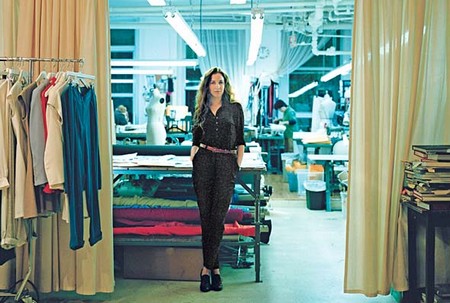 Invest in education as part of your preparation for this career. Having a formal education of at least a two- to four-year degree in fashion will increase your possibility of succeeding. Seek assistance from your high school guidance counselor for a reputable list of fashion design schools or universities. Prepare to present your sketches as part of your application entry.
Knowledge in this business proves crucial to your success, so take as many marketing and business courses as possible apart from your fashion degree. Learning the world of this business will offer great help in preparing you for this endeavor.
Expand your working experience with different design-related software programs; you can also look for more advanced software. The more knowledge and skills you acquire related to this field, the more chances you have to penetrate the fashion field.
Prepare and update your portfolio of your own designs and creations. It should illustrate and showcase how talented, skillful, creative and flexible you are. This will help you convince probable employers you would prove an advantage to their business. An impressive portfolio tells an employer something about you and how you work.
Arrange an internship or on-the-job training as soon as possible. This will give you hands-on experience for the job that might be helpful and might give way to your first job right after graduation. If possible, look for an established fashion industry icon or company that has fashion executive search openings with which to start.
Gain as many connections as possible while still in school. Include people in design-related fields, such as people in advertising and others. Do not limit your career moves. Know these people personally and show off yourself by building pleasant working relationships. These people might be the same people with whom you'll work in the future.
Keep yourself up to date all the time by reading fashion magazine such as Women Wear Daily and Vogue. This will keep you on track with current and future trends in the fashion world. Familiarize yourself with the names known in this field and their achievements. Know also important and significant events and places related to design and fashion.
Filed Under: Lifestyle & Personality
About the Author: Alan Kennon lives a very happy life with two kids and a lovely wife. He likes to share his life time experiences with others about how they can improve their lifestyle and personality.
Comments (0)